After a lot of high tension and drama has unfolded in the show's recent events, Siddharth Kumar Tewary's larger than life mythological love story RadhaKrishn will finally see a happy turn in the upcoming story of the show! Something which is going create a happy atmosphere and grip the audience's attention!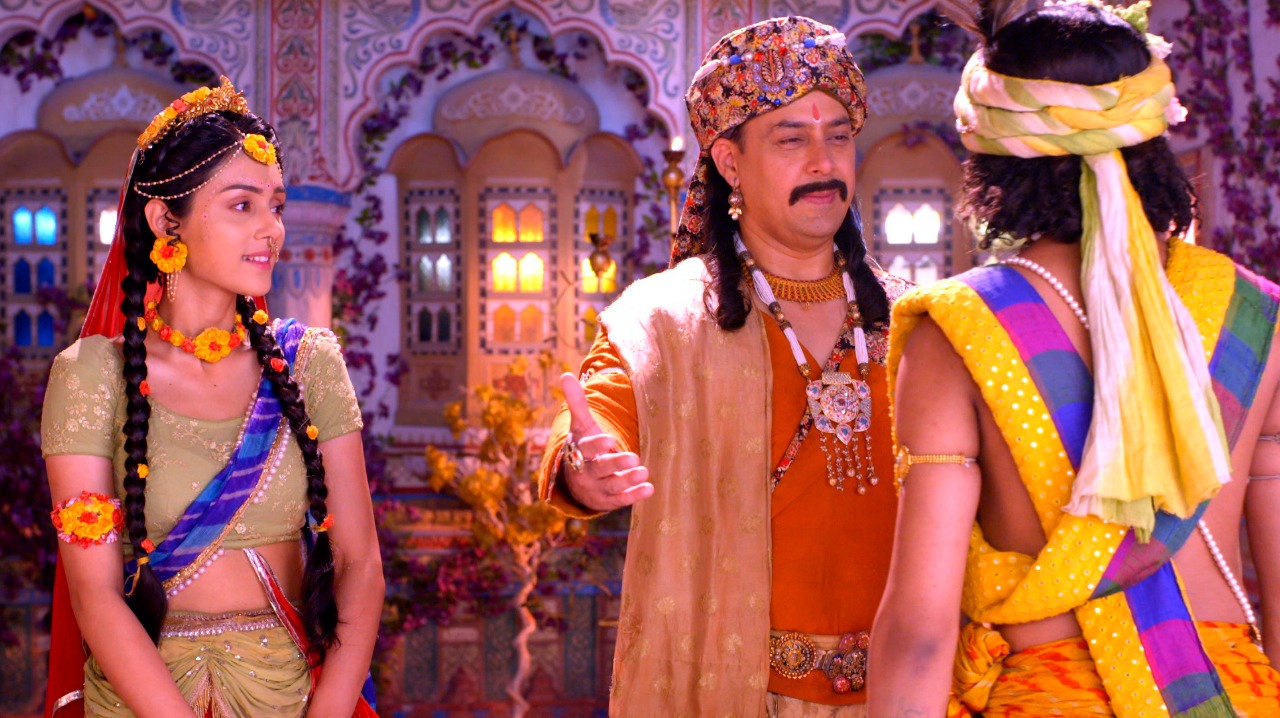 After a long overdue wait and a lot of secret and sweet romance, Radha and Krishn will finally have something to rejoice about, as Radha's father Vrishbhaan gives them both a go ahead and agrees to get the couple married!
Everyone is celebrating the happy news of Radha and Krishn's marriage, except for Ugrapat, who is not so keen on making Krishn the damad of Barsana.
A source shares, 'Ahead in RadhaKrishn, Vrishbhaan finally agrees to get Radha and Krishn married, but upon hearing Ugrapat's unhappiness over making Krishn Barasana's damad, he tells Keertida to not print a date on the wedding cards till Ugrapat agrees. On the other hand, Krishn invites Kans to the wedding through Aakashwani, and once again Kans plots to stop the wedding from happening."