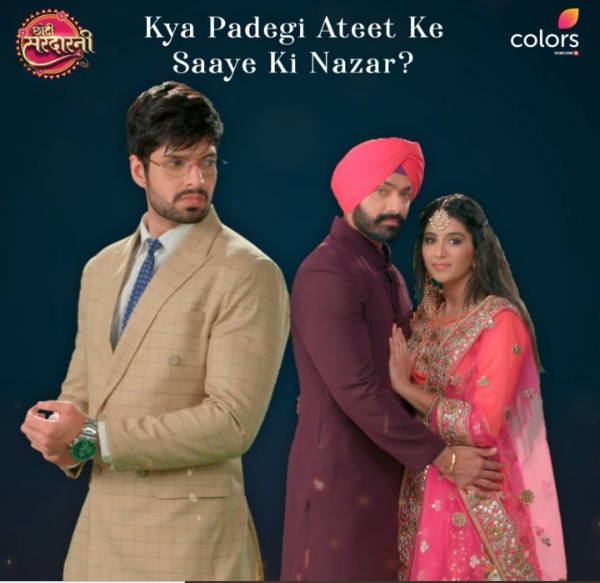 Choti Sardarni Upcoming Story, Spoilers, Latest Gossip, Future Story, Latest News and Upcoming Twist, on Justhowbiz.net
Episode begins with Sarab tells Meher that Vikram back off and is not going to apply case against them in court for Karan's custody. Meher feels relieved hearing him. He sends video of Karan to Vikram and invites him to meet Karan.
Vikram disconnects the video call with Aditi saying he has to attend an important call even though she opposed him but he ignored her fully. She says it's always his work which comes between them. Next day, Meher and Sarab prays for their families happiness. Gulwant and her family meets Meher, Sarab and Param there.
Gulwant prays to God to solve the problems between her and Meher saying this distance affecting her so much. Meher asks Amrita that did she informed Gulwant about her plan about opening coaching centre. Amrita replies saying she didn't talk to her about it yet. Meher says today is really good day and suggests her to talk to Gulwant. Sarab, Meher, Param drinks tea from outside temple. Meher praises the taste. Sarab says it's like God's prasad that's why.
Amrita says she wants to talk to Gulwant saying Lovely's business running in loss so she thought of something to help him. Gulwant mockingly asks is she planning to sell her to help her mother family and doesn't let her speak anything. Amrita gets disappointed hearing her and leaves from there. Gulwant shocks seeing Vikram there.
Sarab gives Karan to him and gives the sweet to him saying he can feed him. Vikram shockingly looks at Sarab. Sarab says Karan is his son also so he can do this for sure. Vikram feeds him happily and recalls about blood sample test and apologize to his son in mind for giving pain to him and says soon he will be with his father. He thanks Sarab for this but their fight will continue for his rights.
Sarab says he is just seeing Karan's future in this fight. Vikram says it depends on perspective. Sarab says according to mindset perspective differs. Karan starts to cry. Meher comes there hearing his crying voice. Sarab takes Karan from Vikram saying he wants to go to Meher and gives him to her.
Vikram gets call from DNA test report delivery guy. He sees Harleen and recalls how Robbie told him to threaten her and says today he will give DNA test report to her. He gets the DNA test report and recalls how Robbie was confident that Harleen will give Karan to him. He follows Harleen but Aditi comes in front of him. He shocks seeing her there and asks how she came here. She says Seema informed her about him and says they should pray for their future kids. She notices test report on Vikram's hand and asks about it. He lies to her and they goes inside. Someone calls Aditi to talk to her.
Using that chance he moves from there and thinks it's the right time to give the DNA test report to Harleen. Meher, Sarab distributes the prasad to everyone. Vikram also starts to distribute the prasad. Harleen shocks seeing Vikram and recalls their fight. He says he wants to talk to her in fact wants to show her something.
Episode ends.
Precap – Meher shocks seeing something. And Sarab shocks seeing Meher in different avtar.