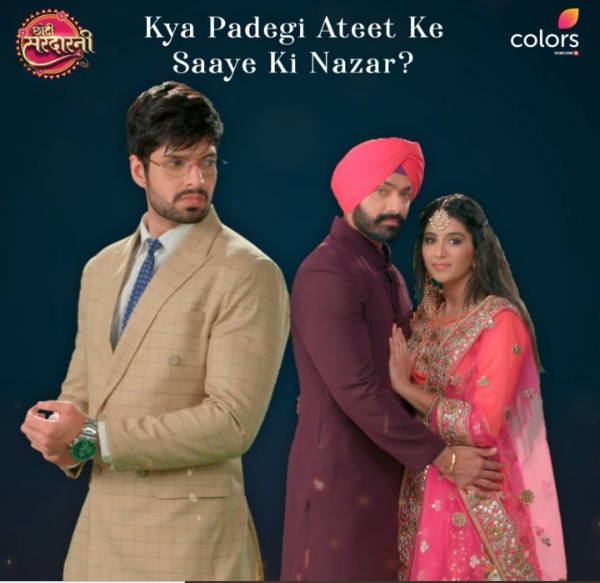 Choti Sardarni Upcoming Story, Spoilers, Latest Gossip, Future Story, Latest News and Upcoming Twist, on Justhowbiz.net
Episode begins with Meher sits there saying she won't leave from here until Amrita opens coaching centre. Gulwant says she will also see till when Meher can sit here. Amrita tells Meher that she understood that she is doing this for her but it's not needed now saying she doesn't want to go against Gulwant and says she will think about any other business.
Param asks Yuvi that when their classes will begin. Yuvi says he hates books but it's just Param that who always talks about studies and he is just interested in eating and sleeping. Meher says she will also see what Gulwant do now.
Gulwant asks Param who is Meher to him. He says she is his mother.She tells him to behave like Meher if she doesn't agrees with him anything because Meher also behaving like this only with her mother.
Param says he understood her. Meher tells him to not listen her. Param says Meher also doing same with Gulwant so he will also follow that. He says if Meher doesn't allow him to order pizza then he will also behave like her. She gets up and tells him to not do any mistake. He promises to her and leave from there.
Meher says Gulwant can't win with her emotional blackmail drama. She says it's not the end but it's just beginning and she will make sure that Amrita opens coaching centre.Gulwant tells her to not forget who is she and tells her to concentrate on her family issues first otherwise she may lose Karan soon.
Harleen gets some letter. She opens it and goes to Sarab to talk to him but changes her mind seeing him busy with his meeting. She calls Aditi and says she got some blood report but she can't talk to Sarab now because he is busy so she is coming to her house to talk to her. Vikram thinks he knows why Harleen coming here to talk to Aditi. He thinks today Harleen will convince Aditi to accept Karan to save Sarab's image.
Gulwant scolds Amrita for meeting Meher to complaint about her. Amrita says she just went to meet Meher. Gulwant mocks her for thinking to start business to help her family. She asks who will prepare food if Amrita start to work outside. She says she forgive her today for Jagga but she won't leave her next time. She says Meher still regretting for her past and if she thinks Meher will help her then she is dumb. She says Meher is really dumb because she doesn't even know what all Vikram doing to get Karan.
Sarab shocks seeing Meher's past in news channel. Meher gets stunned when she watched that news. Patak tells Sarab to not fear because it's not live it's just a clip from pen drive. He says DNA report leaked already and they can understand what will happen if everyone gets to know about this. He says Sarab throw him out of the party but still he cares about him that's why he didn't revealed anything to news channel.
Sarab asks how dare he to blackmail him. Patak says he would have went to news channel directly if he wanted to blackmail him then.Meher says Parak is just pawn and main player is Vikram and asks Patak to confess it. Patak says he can't reveal anyone's name and leaves from there saying he is waiting for his call. He thinks tomorrow Sarab will come to him to plead him.
Meher says for DNA test blood sample is needed. And they goes to check Karan's hand and recalls how that day Karan cried. She tries to call Vikram but Sarab stops her saying first they has to find out who deceived them from this house and that person only would have took Karan's blood sample.
They checks CCTV footage and gets to know that Robbie is behind this. Sarab says he always forgive Robbie for his mistakes but this time he made crime and he won't leave him. Robbie shocks seeing so much money.
Sarab was about to slap him but Meher stops him. He says if he wanted money then he should have asked him but he did wrong by using Karan and throws him out of the house. Robbie tells him to think about Harleen and Khushi. Sarab says they doesn't need a person like him in their life.
Episode ends.
Precap – Sarab reveals Karan's birth truth to media people.