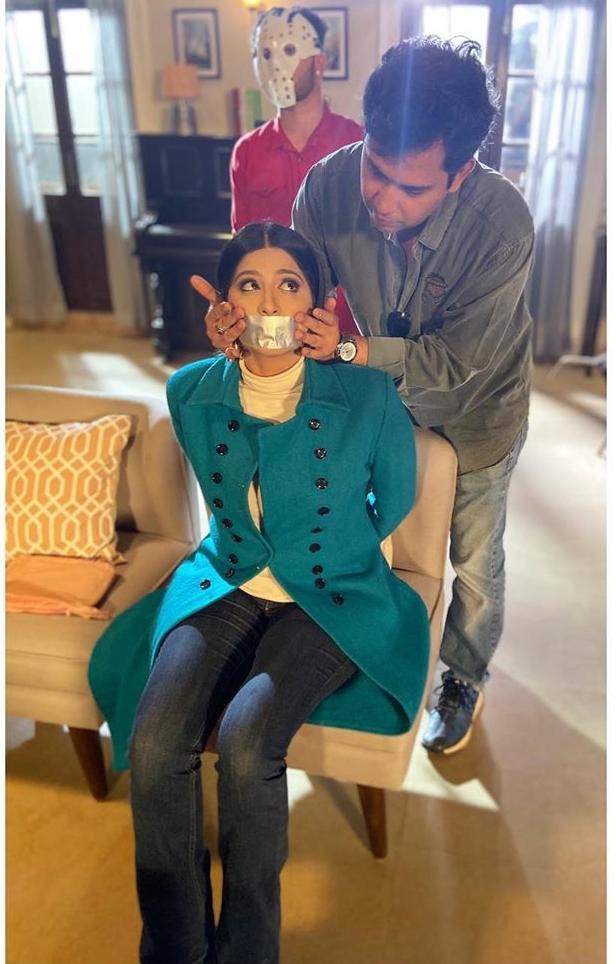 Choti Sardarni is going through a lot of twists and turns. Recently fans saw cute moments of Meher(Played by Nimrit Kaur Ahluwalia), Sarab(Played by Avinash Rekhi) and Param in Serbia but little did the fans know that the happiness was not for very long. With fans expecting Sarab and Meher to realise love for each other , on the contrary we saw that Sarab fulfilled his promise and ordered to publish the article that Meher is dead. He gave Meher a new identity to live with. Meher is happy but sad to leave all her loved ones specially Param behind.
The main motive behind this plan was everyone forgetting about Meher and she could live her own life away from Sarab. But now we see that there is going to be a bigger mess with Sarab getting arrested for Meher's death. On the other hand, trouble awaits Meher when she gets kidnapped by some goons.
Before all this drama, fans were enjoying seeing Meher and Sarab's cute moments in their so called honeymoon in Serbia. While Meher was sad that everyone will easily forget her, Sarab made her realise she is too good to be forgotten so easily. He also assured her that he will never forget him and will keep this secret till his last breath.
Recently Nimrit posted few pictures on her instagram handle giving a glimpse of her kidnapping whereas Colors TV released the full promo. This was a shocking twist brought to the show. All the hopes of fans wanting the milan of Sarab and Meher was crushed by this promo. The promo also shows a heartbroken Param. Which is really sad to watch.
It will be interesting to see what happens to Meher and Sarab. Will they ever get to know about each other's conditions? How will Param react to this? Do share your view on this!