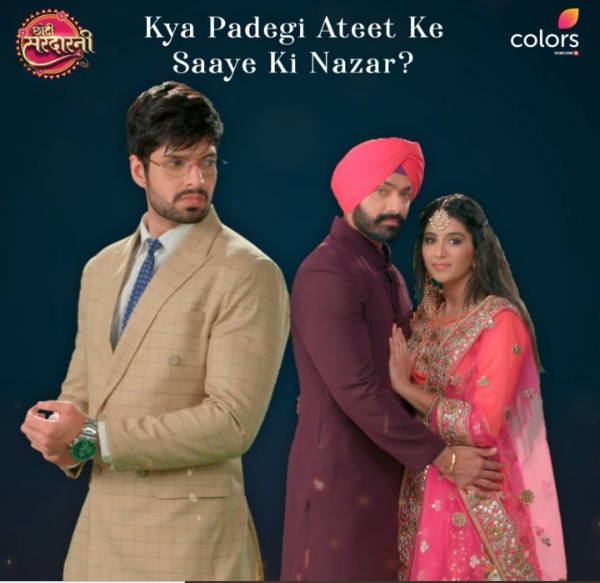 Choti Sardarrni Upcoming Story, Spoilers, Latest Gossip, Future Story, Latest News and Upcoming Twist, on Justhowbiz.net
Episode begins with Amrita apologize to Gulwant but she refuses to listen her. Gulwant says she didn't forget anything and says she wrote the list of all the jewels. She starts to read the list and tells Amrita to show them to her now. Amrita says she returned all the jewels to her mother which she got from her mother family and gave Gulwant's two necklace to Lovely.
Gulwant gives duplicate jewels to Amrita saying from now on she has to wear this only and that's her punishment. Ginni says Amrita gets rashes if she wears duplicate jewels then. Gulwant tells her to not interfere in this matter.
Aditi asks she called him but he didn't attend her call. Vikram says he was in the temple and Seema went to her friend house. She apologize to him for doubting him and says she should not have cut her wrist, she was mad to do that. She blames herself saying everything is her mistake. He tells her to take rest and she should not stress herself in this matter. He assures her that there isn't any girl in his life other than her and it won't change in future also. She hugs him saying she won't let him go away from her.
Meher was buying fresh vegetables with Param. Vegetable vendors thanks Sarab for his help. Param asks did not Meher bought mangoes for him. Meher teasingly tells Sarab to eat mirchi if he loves her then. He accepts the challenge and was about to eat it. But she stops him saying his mouth is sensitive.
 Vikram meets Lawyer Baldevika and says he has only one dream that is getting his son Karan and praises her talent. She says she is glad to take his case. He says they has to win this case it's not just about fighting. He reveals to her that they are fighting this case against Sarab and Meher and starts to tell her his past.
Param was playing with Karan. Meher says Param and Karan should become strong like Sarab. Sarab gives new nickname to Meher and teases her. Meher says she feels guilty whenever she thinks about Aditi. Sarab calls Aditi. Aditi informs him that she is going Bangalore for conference. He asks her about Vikram's behaviour.
She says she is happy because her husband loves her only and says she will put more effort for her successful marriage life. Seema says Vikram forgot his lunch box again. Aditi says she will give it to him on her way. Seema says she may miss her flight. Aditi says nothing is important for her than Vikram.
Sarab cancels all his meetings and sees Karan's custody paper and says he has to do this. Gulwant asks what happened to Amrita seeing her rashes. Ginni tells her about it. Gulwant mocks Amrita. Amrita's mother calls Amrita. Gulwant puts the call in speaker and scolds her and disconnects the call.
Meher asks their Lawyer Khurana that how much they have possibilities to win the case. Vikram's Lawyer says they can get DNA test. Sarab says he gave custody paper to Vikram to prove him that he moved on in his life.
Vikram's lawyer says Sarab tricked him. She says he can get both names. He asks then he won't have any problem. She says it's really difficult case because Karan is just 5months old so custody will go to mother only so they has to prove that Meher is irresponsible mother.
Khurana says Vikram can claim his rights on Karan anytime because he is his biological father so they has to prove that he is irresponsible father and they has to accuse him saying he physically assaulted Meher. Sarab shouts at him and tells him to leave from there.
Episode ends.
Precap – Robbie says he will help Vikram to get Karan's blood sample.