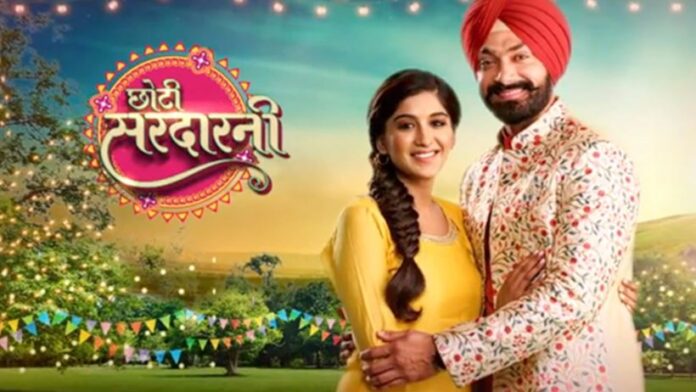 Choti Sarrdaarni Spoiler Upcoming Story, Spoilers, Latest Gossip, Future Story, Latest News and Upcoming Twist on Justshowbiz.net
Colors popular show Choti Sarrdaarni's Seher's birthday episode made Gills, Dhillons as well as viewers emotional. Everyone went through a ride of mixed feelings. It made us cry, happy and as well as miss Meher. But Raajan's sudden entry in Gill Mansion brought new trouble for Gills and Sandhya, let's see how they would get out of Raajan's created mess.
In the last episode, Harleen tried throwing Sandhya out of Gill Mansion. Sandhya said she will take care of kids as Sarab asked her to and denied leaving the house. Kids discussed would Sarab come or disappear like Meher.
People protested outside and accused Sarab as a murderer. Harleen on other side will blame Sandhya for people protesting outside their house. Kulwant Calles Harleen and asked her to calm and think of way to stop Raajan and Randeep from taking Sarab out of Punjab to Govindpur, Haryana.
Other side Sarab recalled moments with Meher. Next morning kids searched and asked for Sarab. Sandhya lied to kids and asked them to prepare for Baisakhi. Harleen rudely asked Sandhya why she lied to kids. Even home minister denied helping Gills. Harleen doubted a big conspiracy against Sarab and asked help from IG. IG was also revealed as supporting Raajan.
Kulwant requested Inspector to realise Sarab. By mistake Kulwant destroyed Sarab's transfer file. Sarab recalled his Serbia's arrest and how Meher saved him in past. Other side Meher's health deteriorated. Karan and Seher completed their responsibilities of Baisakhi.
Seher asked Param about Sarab. Sandhya took kids for the paath. Kids started their prayers. Other side Meher stopped responding. Doctor told now only patient's family's prayers can work for her. At police station Randeep started preparations to take Sarab to Haryana.
Sandhya asked kids to not worry and told Sarab would surely come. Charitable people came to Gill Mansion. Param decided to start donating till Sarab reach home. Other side Kulwant and Bittu-Jeeto tried helping Sarab but failed. Meher at hospital opened eyes?
As per information from sources shooting of Choti Sarrdaarni will not get halt. Cast will be shooting in Delhi for some time. Sources also inform that Fateh will help Sarab meet Meher as the former will recognize Meher's photo fallen from Sarab's wallet.
How will Meher reach Sarabjit and save him from Raajan? Will Sarabjit get out this mess created by Raajan?
Stay tuned to justshowbiz to get more updates from your favourite show Choti Sarrdaarni!