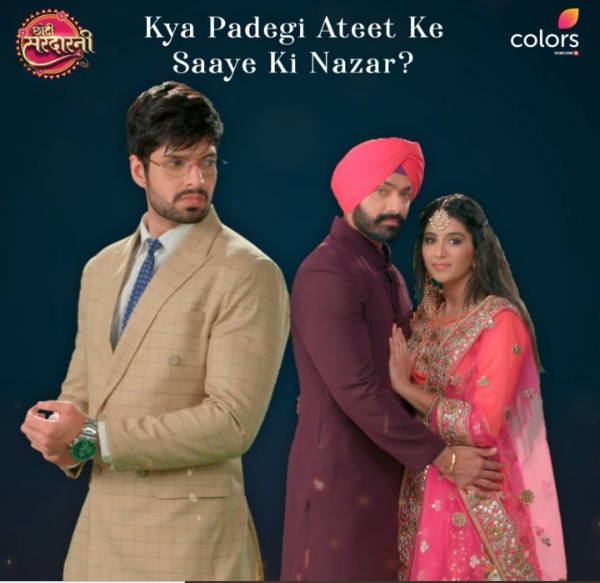 Choti Sarrdarrni Upcoming Story, Spoilers, Latest Gossip, Future Story, Latest News and Upcoming Twist, on Justhowbiz.net
Episode begins with Manav asking Suryapratap, why he did this? Sarab says he wanted to kill Meher. Manav says what. Flashback is shown where Meher comes and Sarab sees Suryapratap with a gun aiming at Meher. Sarab gets up to protect Meher.
Flashback ends. Meher says then why did today he wanted to kill you. Sarab says because I knew the culprit. Suryapratap says please forgive me beta for this, and don't tell anything to your mom, consider this my last wish.
Suryapratap goes and jumps off window. Manav is following him and screams dad. Meher catches him to save him from falling. Manav goes to him. He holds him and cries. He remembers how Suryapratap saw him suffer for Meher.
Manav says you did this for me then why did you jump off. Suryapratap tries to say something but then closes his eyes. Manav calls for help. Meher comes and Manav says everything has ended, a person who gave me a life now gave his own life, this is not fair, I am not going to survive now.
 Meher tries to console him. Manav says get up mr. Suryapratap, that is an order. The doctors come. Manav says where were you all when you guys were needed. Doctor comes and says he is dead. Amrita says how did this happen? Manav says he was fixing the light, he slipped due to water and fell off the window. He cries. A nurse says head doctor is calling Meher.
Here, Manav's mom says come Aditi I have a surprise for you. Aditi says surprise? Manav's mom says yes come. There, doctor says Sarab is improving but still he is sensitive, don't give him any shock as he can get an attack. Meher gets emotional but is happy that things are improving.
Meher goes inside, Sarab thinks about hoe Suryapratap jumped out of window. Meher doesn't talk about it to avoid giving any shock to him. Meher is giving a glass of water to Sarab but remembers Manav's pain.
Meher then says I was so worried, I can't live without you, we need to fight this new challenge and survive this for us both and our kids, our family is very important. Sarab says how much do you love me? Meher says you don't know. Sarab says still say please. Meher says very very much.
There, Manav's mom shows Aditi a saree. Aditi asks what is this for. Mom says it's your sargi for Karwachauth. Aditi says wow it's so beautiful. Mom says you liked it. Aditi says yes, I love it. Mom asks you will keep fast for Vikram? Aditi says yes.
 Mom shows her red saree saying red is my favourite, me and your dad decided to go on a trip like DDLJ once Vikram gets married. Aditi says so romantic. Manav is listening to all this at back. He is about to leave but his mom sees him and stops him. Manav comes and remembers Suryapratap's dead body. He hugs his mom and cries. His mom asks what happened?
Here in hospital, Sarab says I am so grateful to have a life partner and love like you , you always save me. Meher says it's all because of god. Sarab says it's all because of my god Meher. Meher says I am so happy that you are okay. Sarab says if you were not with me I would have died so long back. Meher says promise me not to say like this again. Sarab says okay.
Episode ends.
Precap – Kulwant plans something. Bittu and Rana ask her in this sad moment what is she planning. Kulwant goes to Manav during last ceremony of Suryapratap and asks him to reveal he is not Vikram as then Sarab will not let her go to jail. Manav looks on.