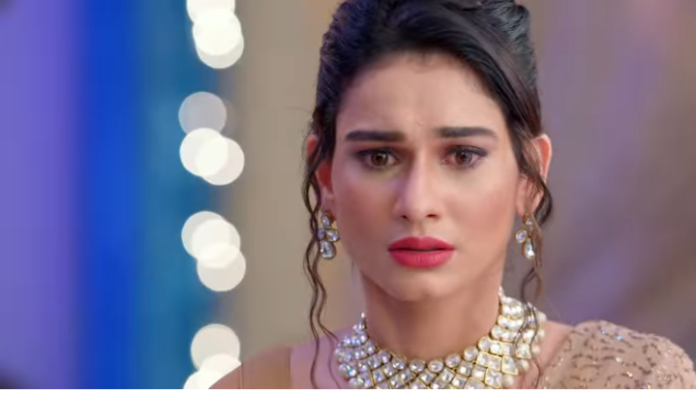 Colors TV newly launched shows Pavitra Bhagya managed to grab viewers' attention on its first day of it's launch with its unique storyline. The show focuses on the lives of Reyaansh, Pranati and Jugnu and the change in equations in their life.
As it's reported earlier Pranati outsmarts Dadi and continues staying in the house which infuriates Dadi. She joins hands with Mallika and humiliates Pranati for revenge. Now it will be seen that Dadi asks Reyaansh to induce hate in Jugnu for Pranati shocking him.

In the previous episodes, it's seen that Pranati wants to stay in the house for her daughter and returns the money given to her by Dadi. Dadi is adamant to throw her out of the house and hence shows her the papers signed by Pranati regarding Jugnu's custody.
By God's grace, Pranati's signature gets smeared by her tears making it invalid. To the top of it, Jugnu makes fun of Dadi by giving her a terrible makeup. A furious Dadi decides to humiliate both Jugnu and Pranati for revenge and uses Mallika for it. Mallika insults Pranati and Jugnu calling them characterless and illegitimate during Rhea's muh dikayi.

In the upcoming episodes, it will be seen that Pranati and Jugnu break down after getting humiliated by Mallika and Dadi. Archit in video call cheers up Pranati to lift her mood and Pranati smiles hearing it. Reyaansh fumes in jealousy hearing their conversations and leaves.
Later Dadi says that she doesn't want Pranati in the house and asks him to induce hate in Jugnu for Pranati to separate Jugnu and Pranati.

Will Reyaansh fulfill this order of Dadi like others? Will Reyaansh realizes his love for Pranati?

All these questions will be answered in the upcoming episodes.

To know what will happen next in your favorite show Pavitra Bhagya, stay tuned to this space.