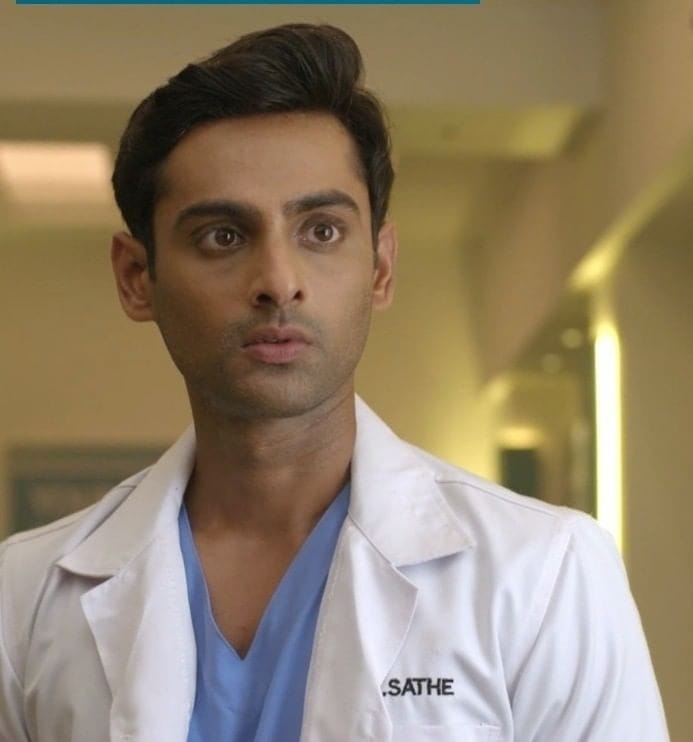 Dhadkan Zindaggi Kii Spoilers, Upcoming Story, Latest Gossip , Future Story, Latest News and Upcoming Twist on justshowbiz.net
In the recent episodes of Nilanjana Purkayasstha and Herumb Khot's "Dhadkan Zindaggi Kii" we saw that Dr. Deepika Sinha brings Dr. Vikrant Saxena to her home. They indulge in a conversation about the time they were in a relationship and Deepika tells him that she behaved the way he wanted her to behave because she was scared that otherwise Vikrant would leave her. 
Later Vikrant smashes his hand in a mirror and Deepika cleans his wound. He asks her why she is punishing him and she tells him that she doesn't like dishonesty. Vikrant's wife calls then and Deepika asks him to call her to take care of him. Deepika asks him to tell her the truth but Vikrant tells her that even if he did, she wouldn't understand. Deepika tells her that her sister has already accused her of being in a relationship with him and he needs to figure out what he wants to do.
Meanwhile, Dr. Abhay Sathe's aai comes to the hospital and Dr. Vinayak, his ex-father, sees them together. Abhay tells him that after her stroke her dementia worsened. She asks him to call her husband Vinayak and Vinayak meets her. He tells her that they are not together anymore. He had come back but she didn't want to live with him then. This was all new information for Abhay and he is shocked to hear all this.
The next day, Deepika leaves for work and Vikrant asks her if she has cooked anything for him. She asks him to call his wife. Deepika's car breaks down but she somehow manages to reach the hospital. Mr. Sheriyar makes Dr. Ali, the head of the emergency department and Deepika was shocked to know this.
Deepika meets Abhay and Dr. Piroz who were talking about Sia and how Piroz chose Sia because Abhay cheated on her. Deepika tells them that men don't understand that they will get punished when the truth is out. Abhay asks her if she is behaving rudely with him because she knows about him and Sia, to which she replies she has many reasons one of them being how he left her team without giving any reasons.
Later, Vikrant calls Deepika to ask for his medicines. She tells him that she has left it on the dining table. Abhay overhears their conversation.
In the upcoming episode, we will see that Abhay tells Deepika that he left her team because he started getting feelings for her. Deepika tells him that she doesn't feel anything for him, to which he asks if its because she is having an affair with Vikrant. To know what happens next keep watching "Dhadkan Zindaggi Kii".
"Dhadkan Zindaggi Kii", produced by Invictus T Mediaworks and Studio Next, features Additi Gupta, Rohit Purohit, Nishant Singh, Alma Hussein, Benaf Dadachandji, Raghav Dhir, Ashwin Mushran, Vidyut Xavier, and Kaushik Chakravorty, to name a few. The show airs Monday to Friday at 10 p.m. on Sony Entertainment Television.