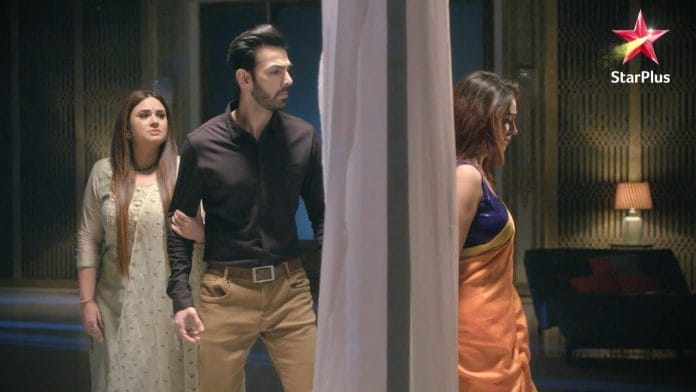 Starring Karan V Grover and Dipika Kakar in the lead; show Kahaan Hum Kahaan Tum will soon witness high voltage double dhamaka.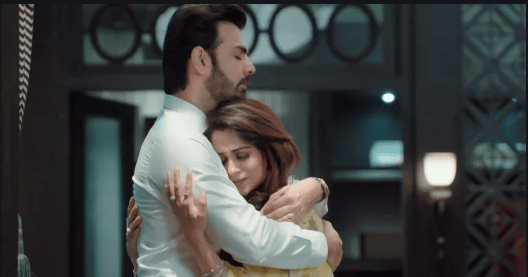 If you follow the show regularly than you must we well aware of the current drama going on in the show.
Recently, Rohit tells to Sonakshi that Pooja's father is none other than Naren who was having an extra-marital affair with the hospital nurse. He tells her that he was just 18 when he learned about Naren's deed and hates him since then. Sonakshi stands shocked learning the shocking truth and the pain Rohit was bearing from so long.
Rohit than pleads in front of Sonakshi not to reveal this truth to anyone as this truth will split his family and his mother won't be able to bear Naren's truth. He says Veena loves Naren a lot and her world revolves around him. Sonakshi promises to Rohit that she won't reveal the truth to anyone at any cost.
But the shocking twist came in the show when Rohit's younger brother Ajit learns Naren's truth satnding outside Rohit's room. He starts hating Naren and he blackmailed Sonakshi to give him the money if she wants to hide the news to Naren Sippy's deed. Sonakshi deals with the situation and confronts Ajit for blackmailing her.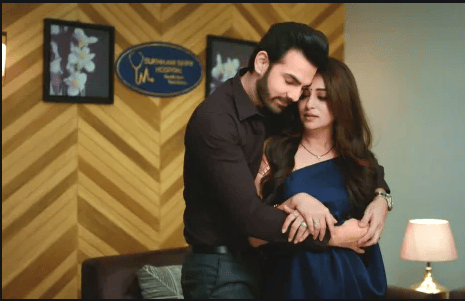 Well, in the upcoming sequence will see Ajit in drunken state will tell Naren's truth to Suman. He will plead Suman not to tell the truth to anyone. Meanwhile, Pari and Rohan's affair truth will be out to in front of Rohit, Veena and Sonakshi. Rohit will accuse Sonakshi for all the mess. Ahead, Suman at the party will reveal Naren's truth to Sippy family much to Sonakshi and Rohit's surprise. Also the truth of Pari and Rohan will be revealed too.
Well, what more drama will happen in the show will be interesting to watch. Keep watching the show mon-fri on Star Plus.
Stay tuned with us for more news, spoilers and latest updates.