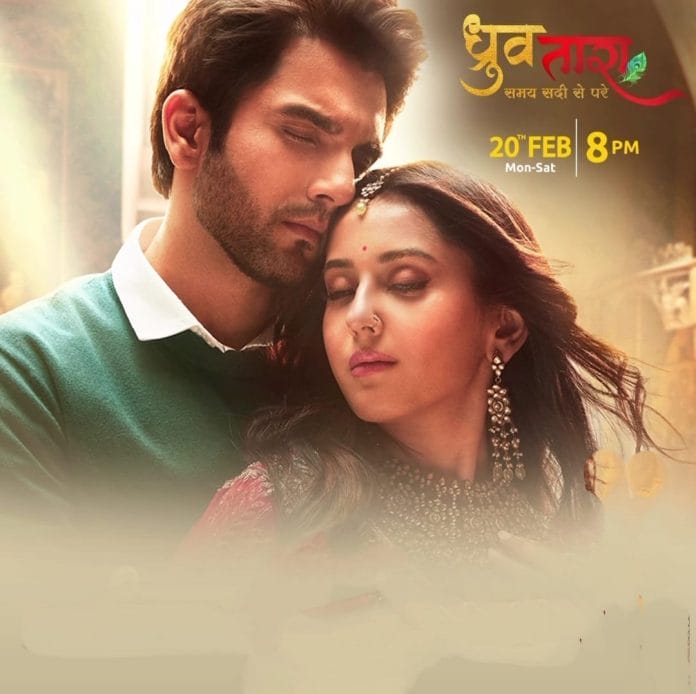 Dhruv Tara Upcoming Story, Spoilers, Latest Gossip, Future Story, Latest News and Upcoming Twist, on Justshowbiz.net
The episode starts with Tara telling the Vallavgarh being Devi Ma that she is upset with them as they didn't respect a woman's choice. Samrat sees their drama from behind the curtain and decides to expose them to public. But surprisingly Mahaveer himself removes the curtain and Samrat gets shocked. Tara attire stuns the people and she says she is not a Goddess and the stolen idols are found as it was taken away by Dhruv. Dhruv says how easily the people got fooled by this act and most probably some fraud people told them to disrespect women in the same manner and they did so. Samrat acts like he got to learn the truth just now. He tries to interfere but Dhruv says his opinion is not needed.
Mahaveer says a mother gives birth to both girl and boy by keeping them in her womb for nine months then who are they to judge their potential. Tara says they give respect to goddesses but not to women. They should treat them equally as well as they should support their dreams. Mahaveer says one soldier's father died because of no treatment and if his wife knew the process she could have cured him in his absence. Dhruv says instead of getting influenced by patriarchy they should encourage women to pursue their dreams. He tells them not to come under anyone's influence before the voting process. They should take the wise decision not by being biased. At night Tara looks at the sky and Dhrhv stares at her. She says a revolutionary change has come in this state.
Samrat learns from Rajpurohit that men are against Tara's ambition but women might give her votes. Samrat say he won't let that happen but will destroy Tara's hopes soon. During the voting process Rajpurohit explains the rules to the people. How they will put coins in Tara's favour in a box and if they don't support her then also they will put different coins in the box. Everyone puts coins in the box one by one including commoners. After the vote Uday Bhan tells the men to count the coins. In the first round Tara loses by huge difference and she gets disappointed.
Samrat thinks no matter how much they pray for Tara his wish will be fulfilled only in the end. In the second round also Tara loses. Tara tells Dhrhv he can't change people's thoughts that easily. They failed. Samrat says they should give up as Tara already lost and only the last round is left. Uday Bhan tells them to count till the end. But at last Tara gets huge votes and Samrat wonders how is it possible? Rajpurohit objects saying theres some internal issue for sure so they should not continue the process but should let Tara lose only.
Precap- Tara tells Dhrhv to hurry up but the latter says his machines are missing. He can't treat Mahaveer like that. Samrat smirks.
Click to read
Dhruv Tara 26th May 2023 Written Update: Tara becomes Devi Ma to help Dhruv in executing a plan