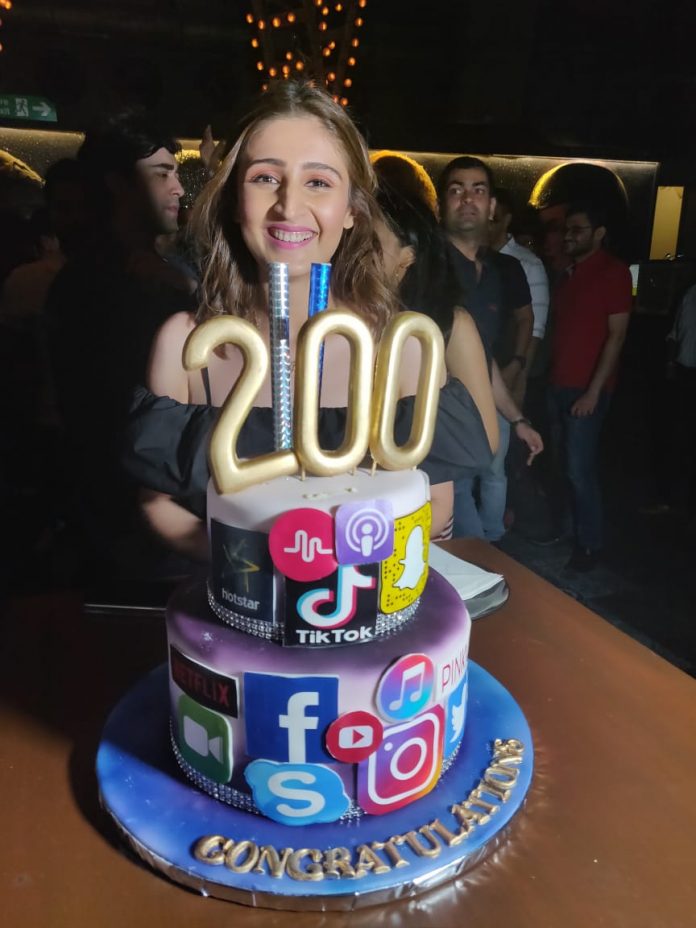 Dhvani Bhanushali celebrated the success of her latest single 'Vaaste' as it crossed 225 million views on YouTube. The entire team of 'Vaaste' was present to celebrate the success.
Present at the event were Singer Dhvani Bhanushali, Vinay Sapru, Radhika Rao, Siddharth Gupta, Anuj Saini, Tanishk Bagchi, Nikhil D'Souza and more. The duo Dhvani and Nikhil also gave a spontaneous performance at the party.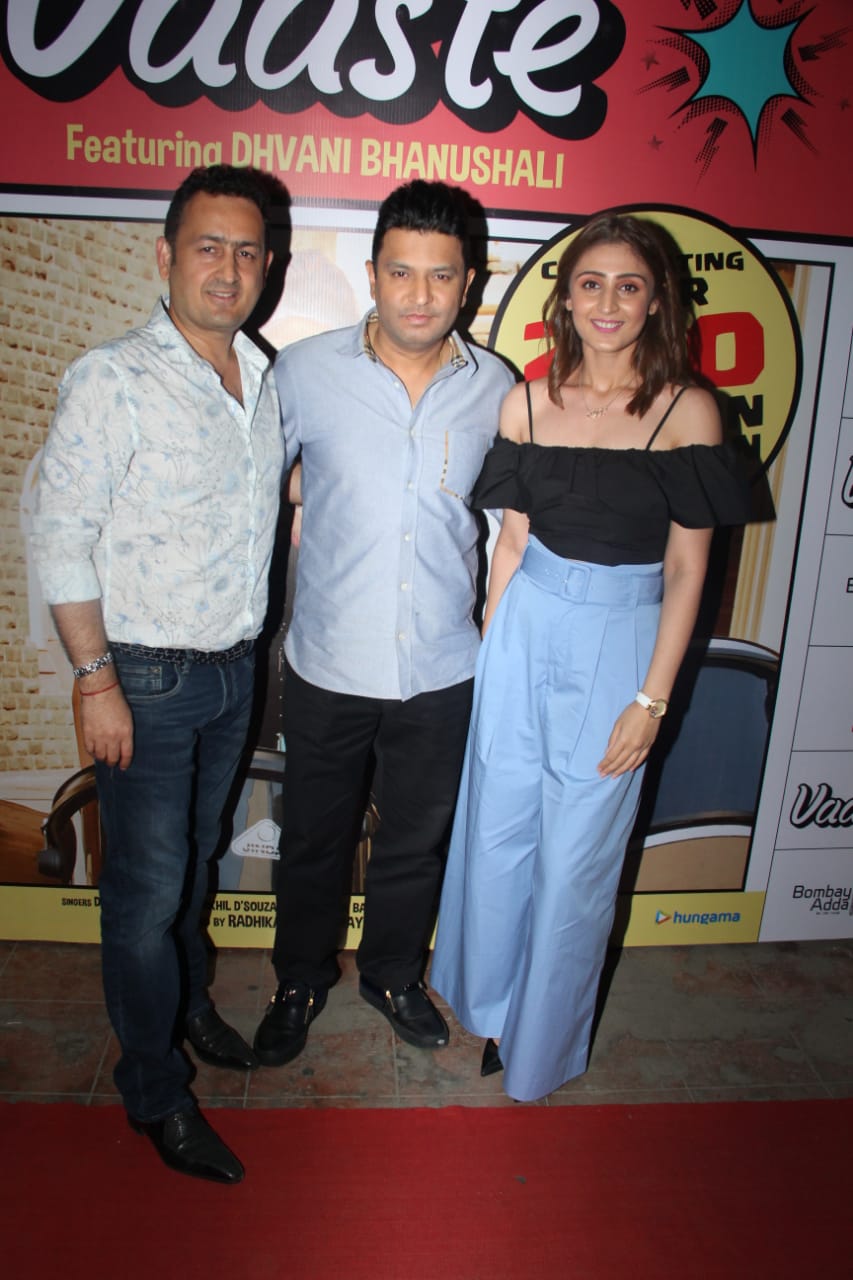 Vaaste, a love song, is Dhvani's fourth single with T-Series who recently signed her as their in-house music talent.