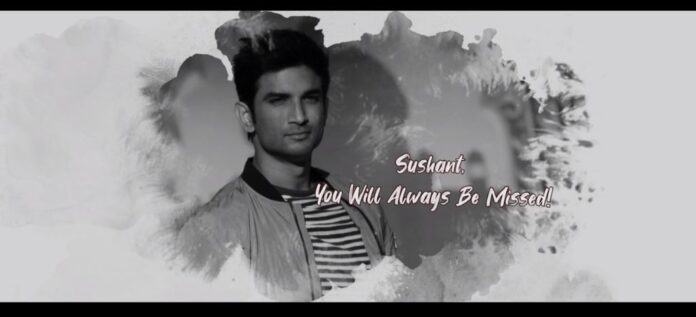 Movie Name : Dil Bechara ( An adaption of "The fault in our stars")
Cast : Sushant Singh Rajput, Sanjana Sanghi
Director : Mukesh Chaabra
Music Director : A R Rahman
Digital Partner : Disney + Hotstar
I think reviewing a movie just by sitting through the duration of it and evaluating it is a serious crime I am going to commit now. It is as unfair as evaluating a kid on the basis of his one day exam paper answer sheet. How come I explain the joy of creating a story of someone else with my lifeless tools of evaluation. Not only that, I feel sometimes we as a critic falls short too to understand the vision of any creator, the excellency of a creation cause at the end we are doing it cause we have to.
Fox Star Studio's latest release "Dil Bechara" is one such movie who will make you go short of words. How good can you call a good cinema? My vocabulary really ain't helping me to find the suitable words to express the goodness of Dil Bechara as a movie, as an emotion, as an experience, as a celebration of life. The author of the book the movie is inspired from, John Green, creates the journey of life influenced by the journey of his friend, Late Esther Earl. No doubt the book itself can make you go through a roller-coaster ride of emotions, Dil Bechara still hits differently because it is now a story of celebrating life of two people, maybe unfortunately.
Mukesh Chabra the director of this movie keeps the entire narration and the screenplay away from any dramatic touch. The most beautiful part of this entire movie, there is no added toppings to gain some brownies maybe. You know a person fighting cancer has trauma, panic attacks, anxieties, insecurities but above of all these, he knows to smile, celebrate, stay happy.

"Dil Bechara" is a story of two people who are trying to live and not surviving. Kizzie Basu, a bengali girl who lives with her old mother and father in a house. Apparently an only child with a deadly disease. Her day and her life is actually based on the medicines and the oxygen cylinder she carries with herself. Manny, a boy who finds it a bit difficult to cross the line of graduation, lives his life like a free bird. Kizzie, who has no motivation to live, meets Manny urf Manohar Junior Kumar, who wants to live every moment of life, but gets no time in hand as well. His full of life nature adds a breather of fresh air in that oxygen she is taking from the cylinder for years. She was tired of being brave, now she is becoming normal and that's the journey of Kizzie and Manny is all about Dil Bechara.
The storyline is known to many who have gone through the book already. You know what's the latest surprising element about the story, it's just turned real on one fine day and the stories of grandma may not be likable but eventually turns true. The casting of this movie stands a straight round of applause because each character is etched perfectly and the actors know their job best. Kahani fame Bob Biswas urf Saswata Chatterjee and Swastika Mukherjee who was last seen in the hindi version of Byomkesh Bokshi can make you feel the vulnerability and helplessness of parents who are trying to find and store the small moments of happiness from life knowing well that their only kid is going towards an ultimate end slowly. The dirk circles below the eyes of Mrs Basu did tell a lot of stories about the countless sleepless nights she must be spending in a fear of the deadliest reality. Manny is the sunshine in the lives of the Basu family whose mornings are also shady cause the hollowness is a permanent resident there. The cinematography did a great job here capturing the dying life through frames brilliantly. The landscapes are breathtaking and the shots of Paris are known but will still look beau…