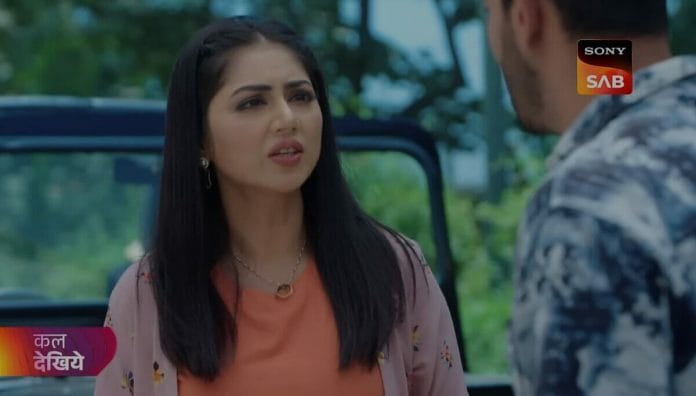 Dil Diyaan Gallaan Spoilers, Upcoming Story, Latest Gossip , Future Story, Latest News and Upcoming Twist on justshowbiz.net

Sab TV show Dil Diyan Gallan is entertaining the viewers with its fresh storyline.

In the current track, Dilpreet brings out Maan's luggage and asks Maan to leave the house. Maan says he won't leave anywhere until he proves Rana's innocence. Maan finds evidence in favour of Rana.
Maan reveals to Astha and Amrita that Rana will get bail as Kushwant's man did not die in Rana's hand and someone shoots that man from 10 feet away according to Patil's study. Sanjot hears it and asks if it's true. Maan says yes.

Sanjot asks Maan to tell the good news to his father. Maan says Dilpreet doesn't understand my justification so it's good if my actions speak.

Maan submits the evidence that Rana is innocent. The inspector says to Maan that this evidence is not enough to release Rana. Maan says tomorrow he will get a physical copy also. The inspector asks how is that? Maan says he couldn't tell him as some people here don't want this case to be solved according to the law. Maan looks at Tavleen. Maan goes to Rana. Rana thanks Maan. Maan says he will fulfill his promise and get him released from jail.

In the upcoming episode, Maan says to Veer that they have to take evidence to the police station one way or another. Veer says to Maan that Maan will take the courier but he will not go to the police station as if someone wants to stop Rana from being released then they will stop him. Veer gives the responsibility of taking evidence to the police station to Amrita and Astha.

The police put handcuffs on Rana. Dilpreet asks the cops what are they doing? Dilpreet reminds cops that they will get a hard copy of the evidence. The cops say to Dilpreet that they can't stop doing their work and wait for their evidence.

Astha and Amritaa see that their vehicle tyre is punctured. They ask a passerby for instructions. The passerby gives the wrong instructions to the police station.

It is shown the passerby is Khushwant's man and he calls Khushwant and tells him that he gave wrong directions to Astha and Amritha. Khushwant says it's good hearing it.
What will happen next? Will Maan be able to uncover Tavleen's conspiracy?
To know what will happen next in your favourite shows, stay tuned to this space.