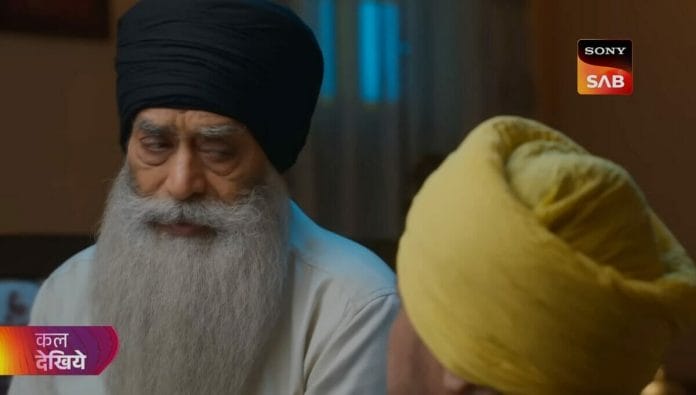 Dil Diyaan Gallaan Spoilers, Upcoming Story, Latest Gossip , Future Story, Latest News and Upcoming Twist on justshowbiz.net
Sab TV show Dil Diyan Gallan is entertaining the viewers with its fresh storyline.
In the current track, Dilpreet doesn't stop Biji from leaving. Amrita and Veer promise each other that they will get back Dilpreet and Biji together. Sanjot leaves Brar's household with Maan. Outside, Astha asks Sanjot to think again. She asks Sanjot why is she leaving her everything for them? Sanjot says if she doesn't support Maan today then she can never forgive herself.
Maan holds his mother. Sanot leaves Hoshiyarpur with Maan. Tavleen asks Riya to serve food to Rana as we don't know what he ate at the police station. Nimrit thanks Tavleen and comments on Maan. She reveals Maan did only one good thing that's he gave power of attorney to Rana for properties.
Rana stops her. Tavleen smirks. Veer calls Rana and says he can return home. Rana refuses. Veer says Maan has left the house and Sanjot also left with them. Rana gets shocked hearing this.

In the upcoming episode, Rana will say to Dilpreet that Maan and others think everything will be ruined without them but he will not allow that to happen. Rana assures Dilpreet that he is with him.
Rana asks Dilpreet to never call them as it is their win if we call them. Rana says to Dilpreet we should never allow them to win.
What will happen next? Will Rana be able to uncover Tavleen's conspiracy?
To know what will happen next in your favourite shows, stay tuned to this space.