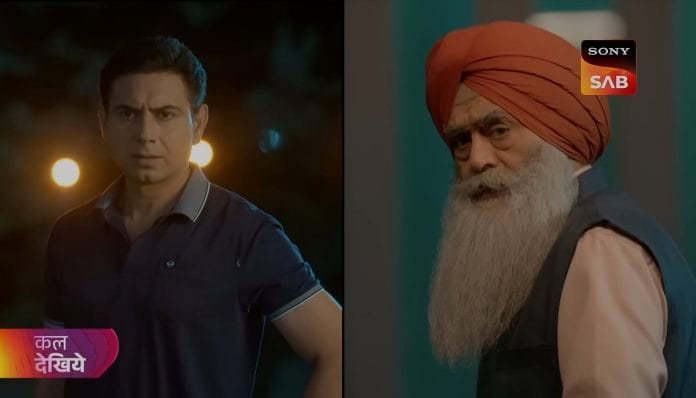 Dil Diyaan Gallaan Spoilers, Upcoming Story, Latest Gossip , Future Story, Latest News and Upcoming Twist on justshowbiz.net
Sab TV brand new show Dil Diyan Gallan is all set to entertain the viewers with it's fresh storyline. Amrita lives with her family in New York and she has some past hurtful experience in India related to her grandparents. The leads of the show Paras Arora and Kaveri Priyam have been introduced as Amrita and Veer. It will be interesting to watch how Amrita comes back to India and sort out all the unsolved issues in her family.
In previous episode Nimrit apologises to Sanjot for planning against Maan and she will tell about her poor status and how she had to work in call centre to run the house. Sanjot tells her that Dilpreet is attached to his roots and he will never be happy after leaving the house.
Later Randeep gives ultimatum to Nimrit by saying she has to reveal her truth to Dilpreet and has to bring Maan in the house else she can go to her maternal home forever. Nimrit says she did all this for Randeep but the latter is not ready to forgive her.
Dilpreet gets upset holding his mother's kalas and then Nimrit tells him the truth about her ploy and adds he should allow Maan to enter the house but Dilpreet doesn't believe Nimrit can betray him by framing Maan. He thinks surely Maan manipulated her. Nimrit finds it difficult to make him understand by tomorrow. She thinks maybe she has to leave the house finally.
There Astha tries to stop Randeep from throwing Nimrit out of the house. Nimrit goes to Maan to talk to him and the latter decides to leave the ownership as soon as possible. He recalls Nimrit's betrayal.
In future episodes Sanjot will refuse to have food until Dilpreet changes his decision of leaving the house. Astha will do the same with Maan to take him to Brar House.
What will Dilpreet do now?
To know what will happen next in your favourite shows, stay tuned to this space.