Our Krishna in RadhaKrishn, Sumedh Mudgalkar is in love with pets of all sorts. His intagram account is full of them and seems like he understand the unconditional love they give anyone who touches them. Not only Sumedh finds his piece of sanity within them, he always gives them back what he receives from them which is LOVE.
We are quoting from one the captions he wrote on his instragram, some time back, "We keep chasing love while the love is never to be chased but to be felt, it's there. Don't chase the person, pet, the passion to get love. Just sit back and have a look. It'll be there in some form. Love sometimes is like a circular route with no destination just the appreciation of peace and happiness you feel in the journey."
He is proud owner of two dogs which he named Abby and Ron and his instragram account is full of them and every time captioned as Love.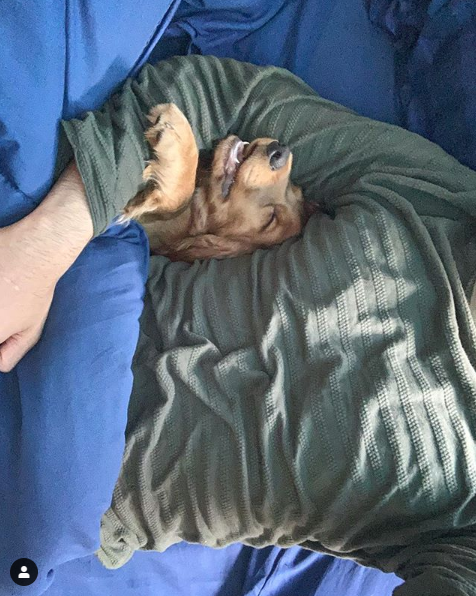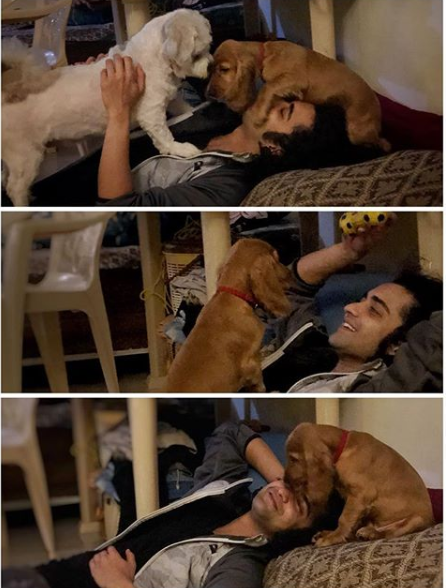 https://www.instagram.com/p/BzkL3fDBs_T/
https://www.instagram.com/p/Bxl0Ff8BGdB/
https://www.instagram.com/p/BwoO6h1hpGQ/
https://www.instagram.com/p/BtqLKbSFret/
Sumedh is not only attached to his dogs but he is an avid lover of animals. Check out what other pets he might be interested. 
https://www.instagram.com/p/BnlkXZUli9w/
These pets are from his working place where he does not need to provide love but if you are an avid animal lover you cannot help yourself. It just happens naturally that you find peace in their love. You get a friend in your solidarity and they want nothing but your love in return. We totally understand that Sumedh. 
On work front, Sumedh is currently seen in RadhaKrishn playing Krishna opposite Mallika Singh playing Radha. 
---
Read: #OverTheYears What makes Sumedh Mudgalkar STAND OUT!!
---
Hit comment section if you love your pet and do tell us how they change your life. For more such updates, keep reading this space. Let's Get Buzzing!!