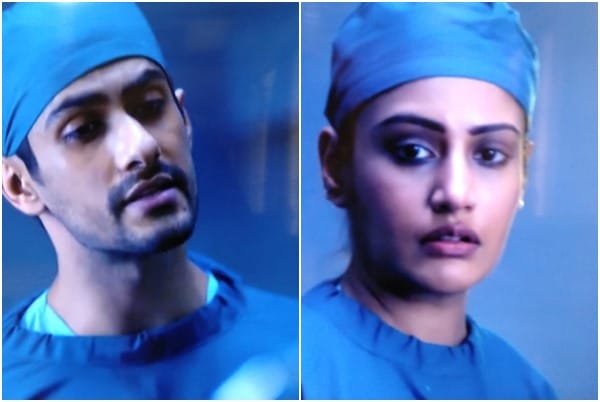 In the upcoming episode of Sanjivani 2, Dr. Sid is trying to keep distance from Dr. Ishani after realizing his proximity with her.However, due to some past experience which viewers will see as a flashback as he is shown taking out his pagdi as a groom and throwing it on floor. He got disturbed looking at the agni of mandap and leaves mandap.
He was calming her disturbed mind in wash room when Dr. Rahil arrives. On being asked, he even confessed to Dr. Rahil that he is in love with her and he knows that she loves him. Due to his unpleasurable experience he decides that it's the end of story of Dr. Sid and Dr. Ishani. He said to Dr. Rahil that nothing can happen between them as #SidIsha, #LoveForLife or #Love. Contrarily, Dr. Ishani says that this cannot be end of their love. She will never let him go away from her. She further says to Dr. Asha that he have to tell her what he have to say and have to listen to her but Dr. Sid says otherwise to Dr. Rahil. 
Next day, he didn't want to see her but she comes straight to her and talk to him with some case of patient. Next, she asks to get sometime because she wants to talk to him. 
Viewers will also notice a crying Dr. Anjali who is not happy with the love confession  between Dr. Juhi and her father. Vardhan consoles her but later it they romance. Vardhan thinks, he never thought that revenging Dr. shashank would have been so easy. 
Jessica will move to USA for her treatment. 
In precap, Dr. Sis is seen giving Dr. Ishani a warning to work properly or strict action will be taken against her.