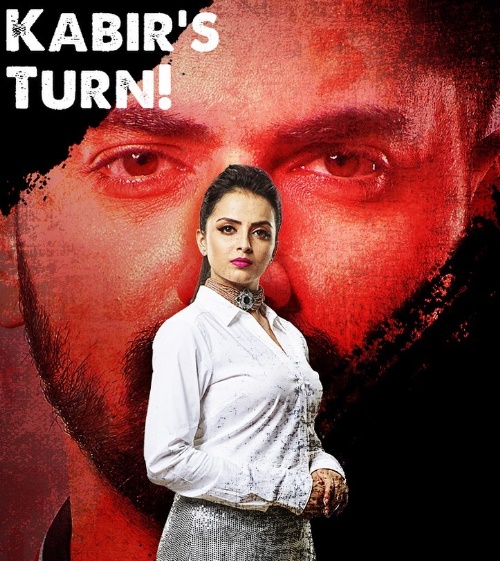 Star Plus evening daily "Ek Bhram Sarvagunn Sampanna" is watching some high voltage thrilling drama in the storyline of the show. The show took a u-turn some days ago and currently Pooja Sharma is making the lives of Mittal family hell. The regular audience of the show is aware of the fact that Kabir is currently employed in Pooja Sharma's company which used to be Mittal textile once. She is keeping Kabir as a general worker in the factory and in the upcoming days she is planning to make him feel humiliate more till the time he is not leaving it all himself.
In the recent episodes of the flick viewers are seeing the tashan between Kabir and Pooja. Both are not ready to leave each other an inch of space. In the previous episode, Pooja wasted the food brought from home of Kabir for his lunch to make him taste her childhood state. Now the writers are trying to spice up the drama more in the upcoming days.
Pooja will be seen doing a new trick to make Kabir embarrassed in front of all but he is determined to stay there right in front of her eyes. Jhanvi will call Kabir and ask him to play the role of waiter in her house lunch party.
On the other hand, Rani will make a comeback in Ashok Bhaban to stay with Pooja again. She will also take the chance of humiliating Kabir and feels happy. On the other hand, Kabir is dedicated for his family livelihood thus decides to tolerate her tantrums no matter what. He will gladly accept her offer and also accept the outfit of waiter.
Amma on the other side make Pooja understand that whatever you are doing to Kabir is not ethically correct whereas Jhanvi will say he will leave himself once being insulted. Will Kabir leave the party with Pooja's continuous humiliation? Or he will fight back and play his cards?
Stay tuned for more updates.