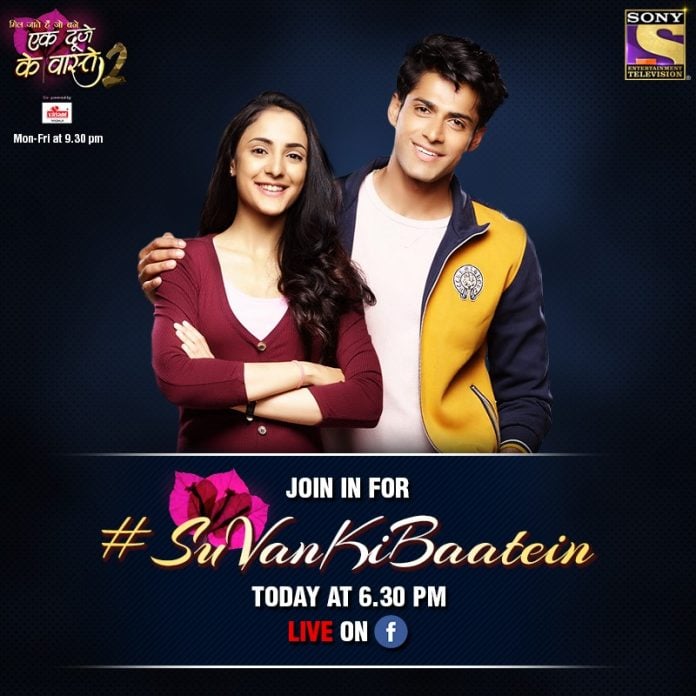 In Ek Duje Ke Vaaste 2, viewers are kept on the edge of their seats. The viewers are expecting for the reunion of their favourites but makers are showing Suman happy with Vikram.
Now viewers will witness, Shravan is not able to hold inside his love for Suman. He keeps on remembering all the past moments and adores Suman. Suman is happy to see her family happy. Suman behaves and talks to Shravan all cool and goes with the flow. Sophie plans to impress Shravan and gets praised by Avni and her friends. Sophie meets Shravan.
Shravan compliments Suman but Sophie thinks it's for her and hugs him. Avni watches from far off and notices it is for Suman. Avni and Sophie plan for a party as the wedding is comming near. They announce hoe Vikram will also be there in the party. Beena and Ramesh smile. Everyone is happy with the party planned.
Here, Vikram and Suman meet up but seeing Shravan go after an upset Sophie, Suman can't stop herself from going and checking on them. Sophie is upset about on what priority she stands in Shravan's life, so Shravan makes her understand that he needs friends instead of a lover. Sophie and Shravan decides to be friends. Suman feels bad that Shravan is hiding his pain inside.
Tomorrow we will see, Beena sending Kheer for Suman's senior officer and how Suman and Shravan argue about something Shravan is hiding.
Follow JustShowbiz for more such interesting track news.