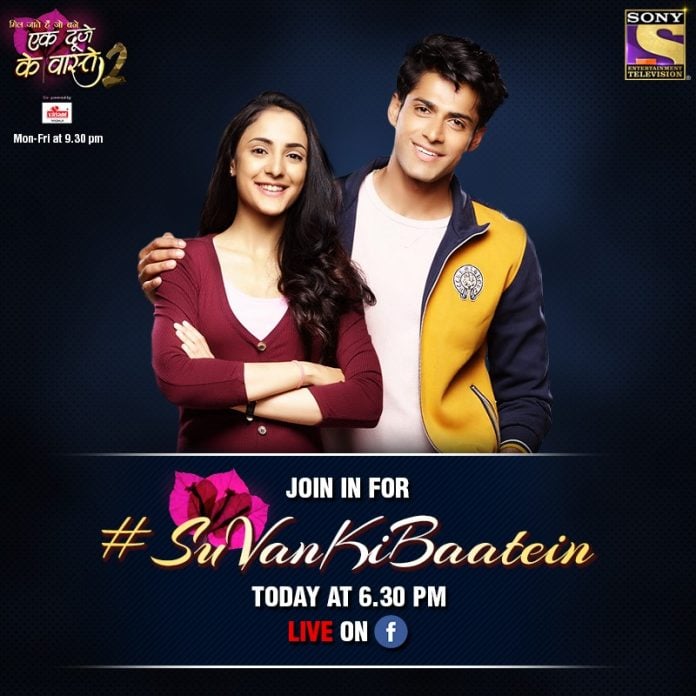 Ek Duje Ke Vaaste 2 Upcoming Story, Spoilers, Latest Gossip , Future Story, Latest News and Upcoming Twist on Justshowbiz.net
With viewers seeing their favourite couple, Suman and Shravan struggling to convince their families. The couple won't be seeing any good results for a while. With the actress playing Suman changes. Vidhi Pandya will take some time to get accepted and liked by the fans. But we are certain Vidhi will do a good job looking at her first day performance. With Kanikka's exit, the makers will now have to assure that the track is so that is loved by viewers as change in Suman's role will surely effect the TRP.
With Suman failing to make Beena understand her love for Shravan. Suman will feel disheartened. She will remember all tbe time Beena went on extra steps to become a mother to Suman and not just a chachi. Kanchan will try to suggest Suman to run away with Shravan like planned earlier. But now, realising Beena's effort, Suman will decide not to give up.
Here, Rajendera and Ragini will discuss how Shravan is so much in love yet mature enough to handle the relations that he went to take a loan and buy the house of Tiwaris for his love for Suman. They will think to go to meet Suman. Suman will tell them yes it's true that Shravan loves me and I love him too. Beena will listen to this and will plan to stop this thing before it could really harm Suman. Rajender and Ragini will be on Suman and Shravan's team. But here, Beena will create a scene in front of Devraj and will blame him that he has taught Shravan to fake love and marry Suman. Devraj and Kavita will panic and call Rajender to fix Shravan's wedding asap. Rajender and Ragini will panic.
In the upcoming episodes, we will see the lovely couple Suman and Shravan are doing video call. Beena will say if Suman talks to Shravan then all her relation with them will end. Here Shravan will face the same scenario where in Rajender will ask Shravan to choose between Devraj and Suman. Both Suman and Shravan will be dumbstruck.
What will Suman decide? What will Shravan decide? Can anyone help them? Will anyone will step up for this couple? What is in store for this couple and their love story? Keep following this space for more.