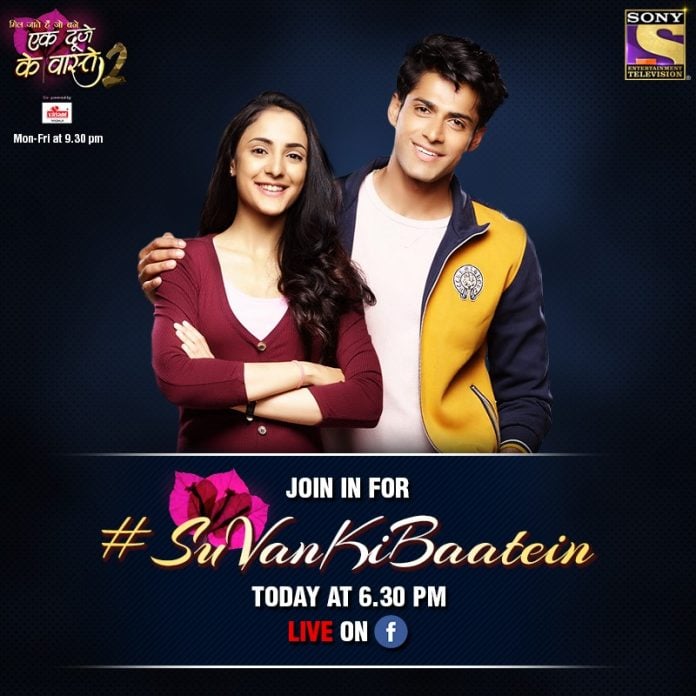 Ek Duje Ke Vaste Upcoming Story, Spoilers, Latest Gossip, Future Story, Latest News and Upcoming Twist, on Justhowbiz.net
The Episode starts with Shravan and Suman's past moment seen. She wakes up from the dream. She says I m not able to breath. The doctor says its anxiety, I will give an injection, you need to take rest. Suman cries. Doctor asks her to take rest. Beena says everything will be fine, Shravan will come back. Suman says Shravan could have messaged me that he is going on a mission, no one tells and goes, first dad and now Shravan.
Major says don't worry, we didn't get any bad news, so we can expect good thing. Bassi says doctor had come to check someone nearby, he will come to check Kavita now. Kavita prays for Shravan. Rajender goes to get tea. He cries. Ragii comes to him. She asks him to share his feelings. He says everything is going bad, you will also go tomorrow, what will I do
then. She says yes, my ticket is for tomorrow, but I m not going. He asks is everything fine. She asks how shall I go leaving you all in this state, this is my family also. He nods. Doctor comes. Devraj says she isn't listening to us. Kavita asks how will you give medicine when I have no illness.

Doctor checks her. Devraj says you had to come, sorry to trouble. Doctor says its my duty, I was in the neighborhood, Suman fell ill, so I had come to check her. Kavita says I m fine, I don't want any medicine or injection. She gets angry and says I m just waiting for my son, leave me alone. Doctor says I will leave this injection here, when she is ready, call any doctor to take that injection. Suman sees Shravan's pic and cries. Kanchan asks her to wipe her tears. Suman says Shravan and I are in one team.
Beena asks Suman to have food, will he come back soon if she doesn't eat. She says you need energy to wait for him. Suman says sorry, I didn't wish to trouble you. Beena says we couldn't understand you before, you are a brave soldier like your dad wanted. Beena consoles her. Devraj and Bunty come. Devraj says sorry to come like this. He says I can understand how tough it is for you, Kavita's state is same, I told Kavita and will tell the same to you, we have to take care of ourselves for Shravan's sake, doctor told me that your health is bad, have food. Suman cries and hugs him.
She says sorry, I swear I never wanted to hurt you, when Shravan comes back, we will do whatever you decide. Devraj says we will just wait for Shravan without thinking of anything else. She asks is Kavita fine. He says its not easy for her to accept Shravan and your marriage news and then his missing news, she is making prayers for her return. Bunty says she didn't take the injection, doctor left the injection at home. Devraj asks Suman not to lose hope and take care. He blesses her and goes.
Beena prays for Kavita. Suman comes to Devraj's house to meet Kavita. Suman sits with Kavita and prays. Kavita asks why did you come here, go from here. Suman says I was thinking if I m not able to breathe, what would be your state, pray that we meet our Shravan. Kavita says I know what to pray, just go away from here. Suman says just pray that Shravan comes back, then I will go away from his life forever, I won't meet him and won't marry him, I promise. She cries.
Precap:
Devraj is worried for Shravan. Suman gets ready for her work. A car comes and stops at the gate. Devraj and family rush to see. Suman looks on.