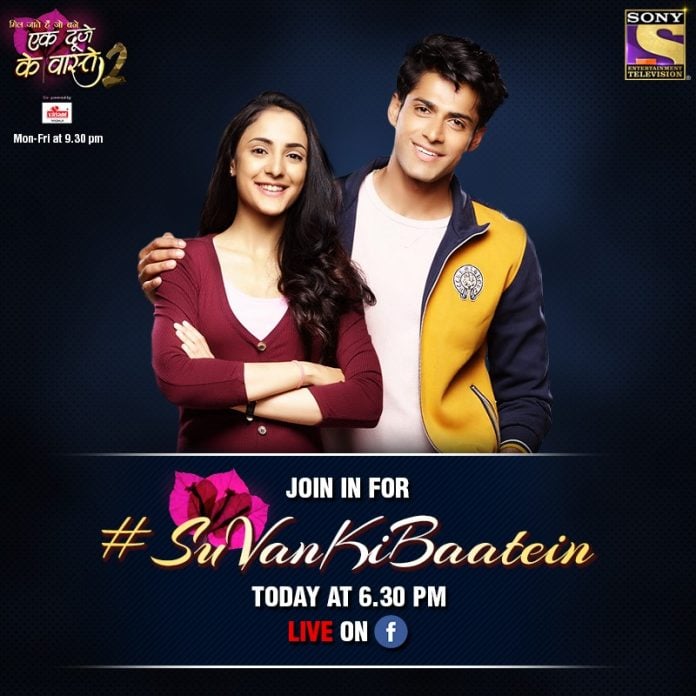 Ek Duje Ke Vaste  Upcoming Story, Spoilers, Latest Gossip, Future Story, Latest News and Upcoming Twist, on Justhowbiz.net
The episode begins with Dadu and Vijay talks about the deal. Vijay asks did Dadu talked with Devraj or not. Dadu says they are different from them. While jogging Vijay and Dadu meets Devraj. Vijay asks doesn't Devraj wants to say anything to his father. Devraj says he doesn't have any time. Vijay tells him to take appointment before meeting him because he too doesn't have free time. Kanchan asks Suman to do cooking to surprise Shravan.
Suman says she is busy. Kanchan says she will help her and for her friend she has to do it. Devraj's brother says there would be any reason that's why Vijay would not have signed the deal and says he wants to know the reason. He says he is not innocent like Vijay and will get to know the reason for sure.
Shravan gets ready to impress Suman. Kanchan and Suman comes there to surprise Shravan. They meets Bunty and tells him about the surprise. Shravan shocks seeing them. Suman says he can carry on his important work they will come later. She was about to go from there but Shravan stops her holding her hand.
Shravan says he was making excuse thinking he has to do some work for his father. Kanchan asks him to bring water. Bunty and Shravan goes inside. Kanchan tells Suman that he was busy but stopped just for Suman. Kanchan says they brought Suman's handmade special dish to celebrate Shravan and Suman's friendship.
Shravan shocks seeing noodles. Bunty says it's mushroom noodles. Suman says if he doesn't likes it then no need to eat. Bunty thinks he clearly mentioned that Shravan is allergic to mushroom still they made this dish.

Kanchan says he will eat for Suman. Shravan eats the noodles and says it's so tasty. Bunty tries to stop Shravan but Shravan says he will handle it. Shravan and Bunty goes to his room making excuse. Suman wonders what happened to them suddenly and tastes the noodles. Shravan takes medicine for his allergy.
Kanchan says Shravan is allergic to mushroom still he ate it for Suman. Suman says she is his friend that's it. Kanchan says no one does this for friend, he loves her for sure. Bunty says he already told Kanchan about Shravan's allergy. Shravan and Bunty realizes that Kanchan doubts Shravan so testing him by bringing mushroom noodles deliberately.
Kanchan brings Suman to Shravan's room to check what they are doing. Shravan says they has to tell the truth and also Suman doesn't likes lie. He tries to tell her but hesitates. Suman says they are best friends so he need not to hesitate. Shravan says he was about to leave for his date but stopped seeing her. Suman says date is important and asks him to leave.

Kanchan asks him to accept that he is allergic to mushroom. Shravan says he is not allergic to mushroom. Kanchan shows the medicine bottle and asks him to accept it. Shravan says that's Bunty's medicine. Suman takes Kanchan with her and they leaves from there.
Episode ends.
Precap – Suman meets Shravan to confirm he loves her or not.