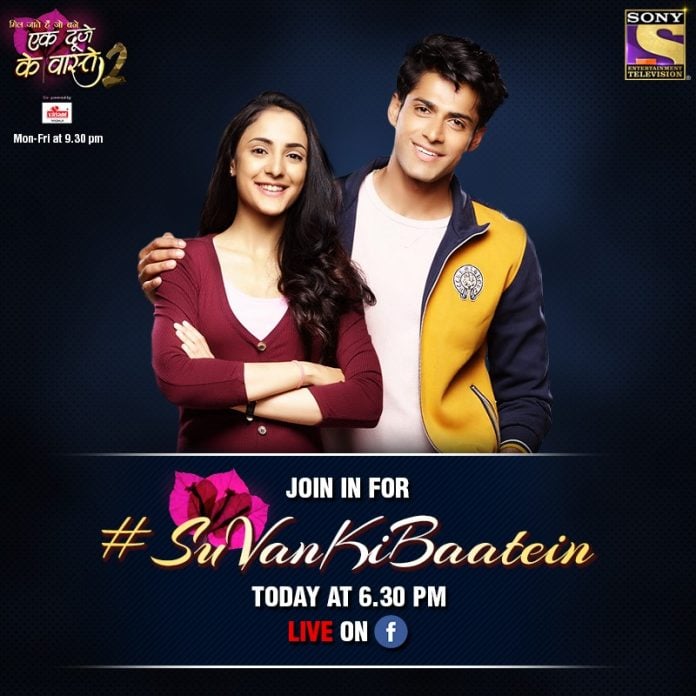 Ek Duje Ke Vaste Upcoming Story, Spoilers, Latest Gossip, Future Story, Latest News and Upcoming Twist, on Justhowbiz.net
The episode starts with Shravan saying that if Suman loves me really then I will not ask anything from life. Shravan says to himself.Shravan kisses Somu hands and they light moments. Pillow fights and everything. Background music plays of guriye. They fall on bed. Shravan was imagining. Bunty was there instead and he says he's made for Sumo, and he is waiting for morning to tell his feelings to her.
Next day

Somu and Shravan meets and they jog. Shravan asks Sumo you were about to share something. Then Somu says for race till post to which Shravan says be ready to lose but Somu says she will win. Shravan stares at Somu , Somu wins the race. After race they go for coffee as liked by Shravan because he always drink tea of her choice. He again asks what is the matter but Somu says fist competetion. Shravan wins but Somu is sad.
Somu says if hes right then he shouldnt be worry. Somu says the coffee is not sugary. Shravan brings. He again asks. Then Somu shows him her childhood pictures. Then Somu says she doesnt want to remember in photos. And those friends left behind because of school change as her father is in army. Somu doesnt want to lose Shravan. And she wants that they should have same level of expectations and she doesnt want the friendship to end.
Somu says she never found a friend like Shravan. Then she says she wants him to be like even if he doesnt call for months. Then Shravan says that who should not judge her and take her the way she is. Somu says she always had a dream of a bff. Then she asks Shravan that can you be my that bff, to which Shravan nodes.
Then Somu says lets go home. They are walking way back and background plays on mein phir bhi tumko chahunga. Then she turns ask if Shravan was Ok?? Then he spills water on her and she say ouch and they both are in puddle all dirty. Background still plays. Shravan thinks that Somu knows what is there in his heart and still watching him like she doesnt know, and also that you want friendship and I want your happiness and I will console my heart.He sees her enjoying , jumping in puddle.

Tea is offered Vijay says that Devraj wants his signature or he will lose 500000. He is ready for inspection. And that Devraj just wants to show him down. Then Vijay says he doesnt know that if he knows the person or not for his friend. Anjali is thinking she wish Babuji knows what the wrong is heppening and why is he doing all this against his son.

In next scene
Bunty says that there isnt a good news or else Shravan would have been so excited that he would have jumped on him. Then by mistake his hands ran to his eyes and he got hurt. He rubs his eyes and they talks. That Somu wants they should be just bff, nothing more to it. Then Bunty says means he is friendzoned to which Shravan says yes and that she doesnt wants to lose a bff like him. Shravan says his feelings might be the reason for their friendship to fall so he will never tell.

Kanchan says that what they were thinking about Shravan's feeling is all there misunderstanding , Somu says yes they had a talk , a long calm and composed one. Kanchan says ok.
Episode ends.

Precap: Shravan says I love you to Sumo. Somu is confused.