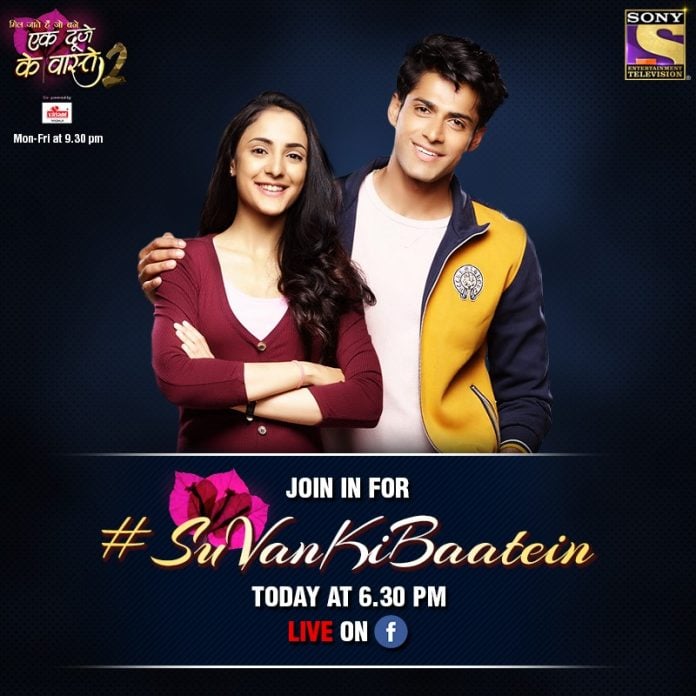 Ek Duje Ke Vaste Upcoming Story, Spoilers, Latest Gossip, Future Story, Latest News and Upcoming Twist, on Justhowbiz.net
The Episode starts with Devraj calling Bunty from Shravan's phone. He talks to Bunty. He says I was calling someone else and called you by mistake, I will talk to you later. Shravan asks what happened. Devraj says I want to note down Bunty's number. He takes the number and goes. Shravan gets relieved.
Bunty says I got saved. Kanchan says you are playing a dangerous game. Shravan calls Bunty and says dad can call you anytime on this number, keep this number. Bunty says fine, Dumroo will give me the phone. Dumroo says no, I won't give my number. Shravan says I will get a new sim for you. Suman and Kanchan request Dumroo. Dumroo says fine. Shravan says I can't lose Suman at any cost. Bunty says yes, I know.
Suman says Beena is upset with me, you are also upset. Ramesh says I know you broke the engagement because of Shravan, I m not upset with anyone, I couldn't do anything for you, I made a mistake. She asks do you think that Shravan and I can get together. He says I can't tell you, I just want your happiness. Jhumri calls Dumroo and tells her feelings. Bunty gets shocked to know that Jhumri has married Dumroo. He says its me Bunty. She says I had called Dumroo. He says its a long story, who else knows your love story. She says Avni knew it, Shravan and Suman know it now. Shravan talks to Rajender's wife on call. He says we didn't meet since years, can't you come for my sake.
Shravan sees Kavita coming. He says Chachi will be coming, things are getting better, we shall make the families together, Avni will be happy if her parents unite, everyone should get a second chance. Kavita says you got sensible, you are ready for marriage now, tell me if you like someone. He asks how does it matter. She asks do you like someone, tell me. He says I always think of Suman. She says you spoke of uniting the family and now dividing the family. He says I was just saying… She says I will find a nice girl for you, don't worry.
Bunty calls Kanchan. He says ask Dumroo to call Jhumri urgently. She asks what's the need. He says there would be some matter between husband and wife, we shall think of Suman and Shravan, we will give them a gift together. Kanchan says together, no way. She ends the call. Bunty calls it strange.
Shravan is with his friends at the army base camp. Bassi says you also know it, your promotion is close. Shravan gets Suman's call. He says I will just come. He hugs his friends and leaves. He goes to Shravan. Suman smiles seeing him. He says I just want your trust on ourselves and this relation forever, nothing else. She looks at him and smiles.
She says our families will not agree so soon, we have to convince them, the way will be tough, you tell me, what will you do, are you ready for the next move, the way is tough. He asks what shall we do. She asks shall we postpone the marriage. He says it will be fixed. She says this time, we don't have to step back, done deal, major… He says captain as of now, deal done.

Precap:
Shravan smiles seeing Shravan's cooked dish pic. Beena asks Dumroo about the tiffin. Dumroo sees Suman.