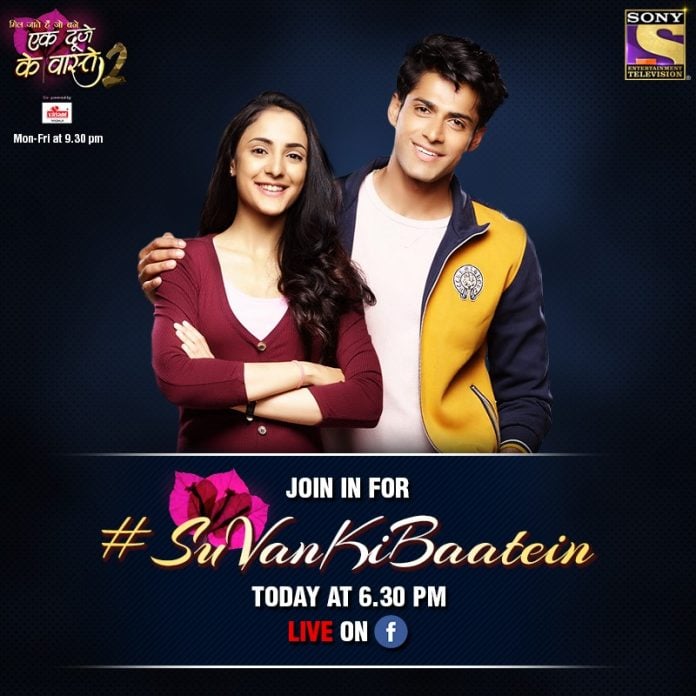 Ek Duje Ke Vaste Upcoming Story, Spoilers, Latest Gossip, Future Story, Latest News and Upcoming Twist, on Justhowbiz.net
The Episode starts with Shravan thinking why did Suman lie. Dumroo calls Jhumri and asks did you tell Shravan about Beena. She says yes, just now. Shravan calls Suman and says you lied to me, why, you could have told me the truth. Suman says I couldn't break your heart, really sorry, I didn't wish to hurt you. He says I am going to have food. He says I don't want to talk to you. He goes to his family.
Ragini says this is not the time to talk, everyone is together now, I got divorce papers with me. They all get shocked. She asks Rajender for divorce. She says we are not together since years, its imp that we leave the lacking relation and go ahead. Devraj asks what about Avni, you know, these things affects her. She says I spoke to Avni and took this decision, she has grown up, she decided that she will stay with me now.
Everyone gets sad. Shravan holds Rajender. He says once you spend time with Ragini, your problems will end, stay together for some days and then see, maybe these differences end. Rajender says you became sensible. Shravan says I trust the person who told these things to me. Suman waits for his call and thinks is he still angry. Dumroo comes.
He says Shravan didn't eat anything since morning. She asks him to call Jhumri. Dumroo calls Jhumri. Shravan gets a call. Suman says come out and meet me. He comes out and asks where are you. She asks him to just come straight. They meet in the car. She says sorry to lie to you. He says sorry to overreact. She says you didn't have food. He says you too. She gets the food. He asks how did you get it. She says all thanks to Jhumri, she gave the car keys and got the food for us.
Ragini is on work call. She goes to check the car. Shravan says Ragini has asked Rajender for divorce. Suman says don't blame yourself. He says I know everything will get fine when they are together. They hear a sound. He sees Ragini coming. Suman asks him to get out of the car. Shravan acts to check the car. Suman hides inside the car. He says car broke down, so I was checking it. She says I know you called me with love, I gave such news, sorry, it was imp, my business is going well, I don't want to go back in my old life, I want to move on, I can't leave you behind, you always supported me, you respect women, be it anyone.
Suman smiles. Ragini says I always bless you, can you book my flight ticket. He says think about mum and dad, stay for few days, please, I think you should give a chance to Rajender again. She says don't say this again, it hurts, tell me, will you book my ticket or not. He says fine. She goes.
Shravan gets inside the car. She asks him not to vent anger on food. He says you told me that if two persons spend time, then their problems get over. She says we will bring them together, I know you, you won't let this happen, we will stop it, promise me, you will never refuse to food, I will feed you by my hands. They have a moment. Ek duje….plays…. She asks shall I drop you to the airport. He says surely, we will spend entire life together, I can't waste my time.
Suman gets ready. Kanchan jokes and teases her. Beena asks why did you get ready. Suman says I have to go to medical camp. Shravan messages Suman. He meets his family. He says I have booked your ticket. Ragini thanks her. He takes blessings from his parents. Devraj says I m coming to the airport to drop you. Shravan says I will go myself. He says we will have a talk on the way, come. Suman waits for Shravan. She sees Shravan's car coming and smiles. Ek duje….plays…. She sees Devraj and hides. Shravan thinks I have to do something to meet you and say you bye.
Precap:
Gupta says Shravan bought Tiwari house for Suman's sake. Rajender gets shocked. Bunty says I have come here to drop you. Suman waits for Shravan. Shravan asks Devraj to go home.