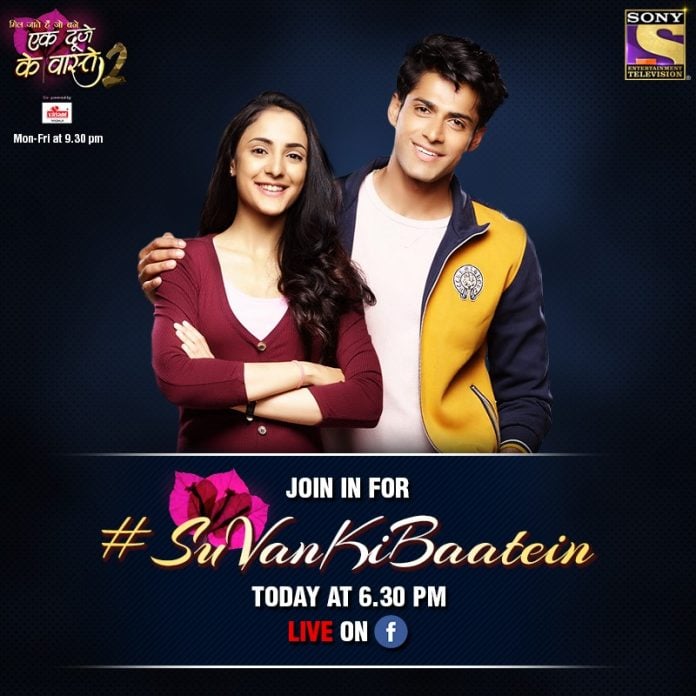 Ek Duje Ke Vaste Upcoming Story, Spoilers, Latest Gossip, Future Story, Latest News and Upcoming Twist, on Justhowbiz.net
The Episode starts with Suman saying yes. Everyone congratulates. Vikram thinks thanks Suman, you ended my doubts by saying yes. Shravan says congrats, I will be going after my test gets clear. Vikram asks him to convince Suman. Vikram says I know Suman and her heart also. Shravan says I have some work, I will go. Veer thinks why did Shravan get sad suddenly.
Suman sits thinking and writes her diary. She writes that I was expecting Shravan to be sad, but he was happy without me, don't know what's written in our fate. Kanchan comes to talk to her. Suman says we will talk later, not now. Kanchan goes. Veer comes and says mum asked me to keep this water bottle here. She says keep it on the table. He asks what did you get in surprise. She says nothing. He says it means Shravan didn't give you anything.

He goes. She says what was the surprise, why didn't he give me. Shravan also thinks of her. He says I thought to tell you everything, but my fate is bad, I will remind you that Vijay told me that he sees a spark in me, Suman forgot everything, and forgot me also. He gets emotional. He says congrats for your new life, Suman, don't worry, I will not be here, I will go away from you.
Suman goes out to the lawn. She gets Vikram's message. He writes I was missing you and wanted to talk. She writes sorry, I m going to sleep. He asks her to say it now, they are going to get engaged. She asks what. He says one that people say to each other. She writes I didn't understand. He asks her to sleep. She says I know what you wanted to hear from you, I want some time and patience from you.
Shravan messages her asking are you awake. She smiles and replies yes, tell me. He writes I need to talk something imp. She writes no, I will come downstairs. He writes no, we will talk on chat. She writes I will come. He writes its okay. She comes to his room. He asks her to come. She says its fine, room can get messy, tell me what is it.
He says its my final fitness test, I have a request, you tell me the result tomorrow. She asks tomorrow. He says yes, its good to know before, I have to do arrangements of return. She asks will you not stay back for engagement. She says just the two people who are getting engaged are ready, I won't stay back. He says I want to go back and spend my time with my mum and dad, so that I don't have regrets.
She says don't worry, you can go, tell me what was the surprise, Veer was telling me. He says you know my kiddish things, Veer and I were playing along. She says I know you well, same old ways. He asks shall I say something. She says yes. He says I want to wake up early tomorrow for fitness test, if you don't mind, we can talk later. She asks him to rest. She goes.
Its morning. Gujral asks Shravan is he ready for the final test, if he misses target, then he can't go home. Shravan says don't worry, I won't miss any target. Suman says you didn't tell me the matter till now. Shravan says if I pass today, I will tell you everything before leaving, promise. Shravan shoots the bull's eye. Gujral and Suman smile.
Gujral says this is called passing the test in officer's style, excellent shot, you can go now, Suman will give you the certificate. Shravan says I want to go tomorrow, if I can get papers today… Gujral says you want to go tomorrow. Shravan says yes, my flight tickets are booked. Gujral says so much confidence about the result. Shravan sees Suman.
Precap:
Shravan gifts Suman and everyone. Suman cries and writes her diary. Shravan leaves. She recalls him and drives the car. She meets with an accident.