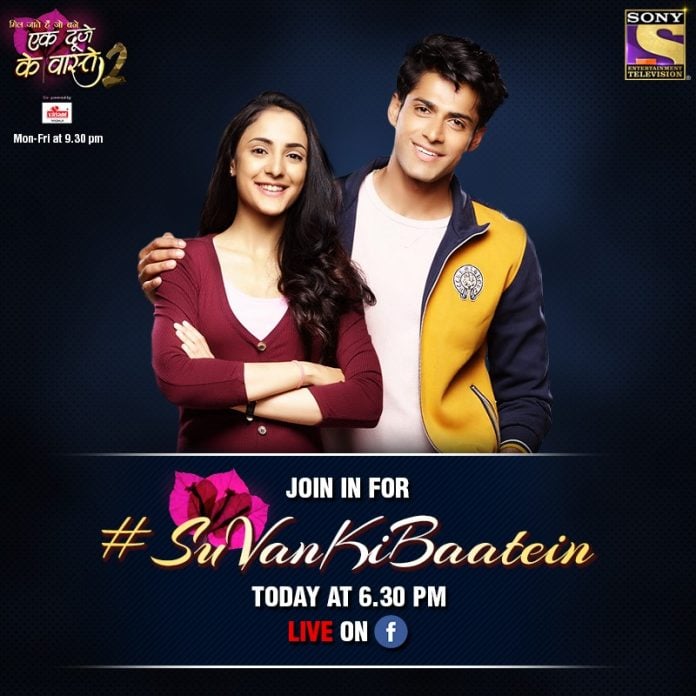 Ek Duje Ke Vaste Upcoming Story, Spoilers, Latest Gossip, Future Story, Latest News and Upcoming Twist, on Justhowbiz.net
The Episode starts with Shravan's senior asking the army men to be ready for the battle, its not a regular one, anything can happen. Shravan takes his army jacket and gun. Suman messages him. He reads her message and checks the pic. He replies. She replies you messaged soon. He writes I m in hurry, I will come back and message, everything is fine. She writes we will be husband and wife tomorrow. She smiles. The senior says this mission isn't a routine one, good luck, we don't know what's there. Shravan sits in the jeep. His friends tease him about marriage. Shravan says I remember, once I win the fight at home, I will give a big party.
Suman says he didn't check my message. Kanchan asks what's the imp work, you are getting married to him, message him and ask about honeymoon.
Suman asks are you crazy. Kanchan says trust me, he will reply soon. Suman asks her to go and sleep. Kanchan teases her and goes. Suman sits writing her diary. She writes about Beena and Ramesh, who always gave her parents' love. She writes when Shravan hugs me, I feel everything is fine, Shravan and I will convince everyone, we will fulfill every wish, I won't get sleep today. She sees Shravan's pic and smiles.
Its morning, Bunty gets ready. He says Shravan's choice is good, ring is so good, just like me. He calls Shravan. He says Shravan is late today. He calls Kanchan. She asks is everything ready there. He says everything is ready here. Rajender asks why are you going there. Devraj says Beena doesn't mean anything, but I have to see if I can trust my son. Devraj and Kavita leave.
Bunty says you have reminded me well, we will reach there on time. Kanchan says you are witness, you have to be there on time. He says no, I m on the way. Rajender asks what will Devraj do if he sees Suman and Shravan together there. Ragini says we will handle it, come. He says we will go with them. They leave. Suman gets ready. Kanchan says Bunty said Shravan isn't receiving calls. Suman says maybe his work didn't end, he didn't reply my message, he has a habit to have an entry like hero. Kanchan says you are the heroine today, I will make an excuse and come to you. Suman says fine. She hugs Kanchan.
Kanchan messages Bunty. Bunty says they already left, where is Shravan. Ramesh says we can't do this. Beena says I want to see if Shravan will choose her over family, if he will come today. Kanchan comes. Beena says we are going out, take care, we will come till night. Beena and Ramesh leave. Kanchan smiles. Suman comes and asks didn't you go. Kanchan says Beena said she is going out, don't worry, everything will be fine. Bunty waits for Shravan.
Precap:
Devraj says we have come to see who knows their children. Beena argues. They see Suman coming to the registrar office.