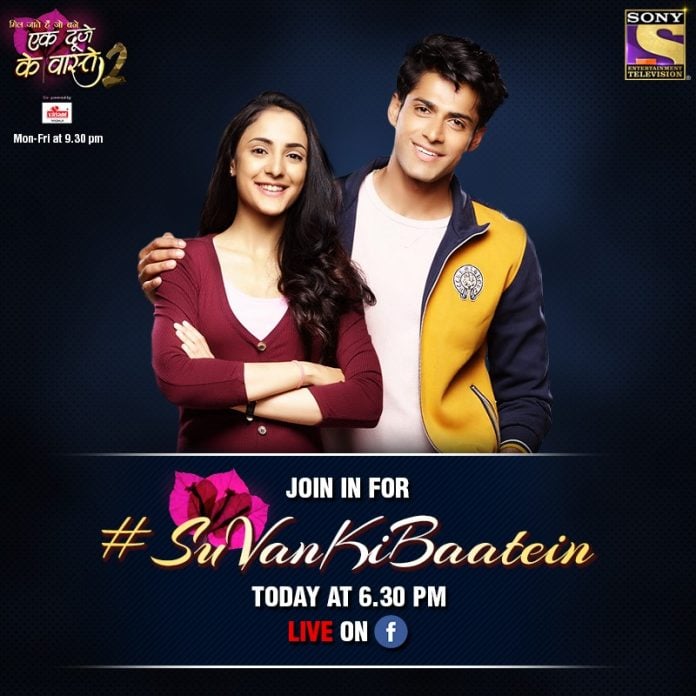 Ek Duje Ke Vaste Upcoming Story, Spoilers, Latest Gossip, Future Story, Latest News and Upcoming Twist, on Justhowbiz.net
With Suman in camp site, Suman gives her patient list to her helper doctor. She will be shocked seeing Suman transfering her patients for the first time. Suman will say sorry and say this is because she is going somewhere. Suman will go and change and so will Kanchan. The helper doctor will compliment Suman and say she is looking beautiful.
Kanchan will also compliment Suman. Suman will just think how Shravan must be looking and what will his reaction be when he sees her. Suman and Kanchan leave for registrar office. Here, Bunty is seen entering the registrar office with two garlands. Devraj feels shocked and starts to feel that Beena is right maybe. Bunty goes in and asks the person announcing names to check on which number Shravan and Suman are on list. He says 21 number and now number 7 is going.
Bunty asks so how much time? The person says 30 mins more but be ready as people have to just go inside and sign ans if you miss your turn then you will have to take next date. Here Bunty calls Kanchan, to ask where they are. Kanchan says in front of registrar's office and not to worry. Bunty worries as till now Shravan is not in touch. Suman feels nervous and feels different as how come Shravan reach airport and didn't call or msg.
Kanchan will calm Suman and ask her to go inside. Here Beena will taunt Ramesh that see how your niece is here in wedding attire. Devraj will say if Shravan comes then he will break all relation with him. Kavita will say why are you thinking negative till now only Suman is here. Beena will think soon they will be shocked to core when they see Shravan here too.
Inside, Suman asks Bunty where is Shravan. Bunty says I went to airport, I was waiting for him, I asked for him, I got to know flight landed, I didn't get Shravan. Kanchan says maybe he didn't try well. Kanchan calls Shravan and says his phone is off. Suman recalls his words. Bunty says there is time for your turn. Kanchan asks Suman to wait, Shravan will come. She asks Suman to call Shravan's friends and find out. Suman calls Bassi and asks about Shravan.
Bassi says he joined his duty, I got his missed call and thought to talk to him later. She says he should have been here today, he promised me… He says don't worry, maybe he got stuck in imp rules. Kanchan says we are waiting for Shravan at registrar office, they decided to marry, Suman is tensed, can you find out about him. Bassi says fine, I will find out. Bassi calls Major Abhay and asks about Shravan.
Everyone waits for Shravan outside the registrar office. Bunty asks Suman and Kanchan to have coffee. Suman and Shravan's turn comes. Kanchan says Shravan didn't come, can you give the number to someone else. The man says we can't swap numbers, if he doesn't come then you have to take another date. Bunty says the groom is an army man, so he got late, try to help. The man says we can't help. Rajender looks on and says why didn't Shravan come when he said he will come, is he fine.

Precap:
Suman asks did Shravan answer calls, he will come. Beena says he will not come. She scolds Suman. Devraj says Shravan won't come, he chose his family, you should also move on your path.