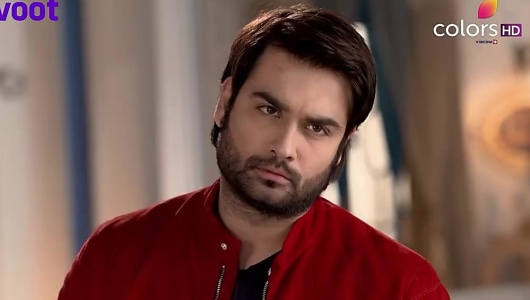 Vivian Dsena is the only hunk whose presence enhances the beauty of silver screen the most.
He is the most versatile actor and has shown his various shades by bagging up the unique characters so far in his TV career. Be it Abhay Raichand, Superstar RK or Harman; Vivian has only given the hit shots. His personality, attitude and the flawless acting makes the audiences not to blink the eyes seeing his breathtaking on screen performances.
To bring the life to the character Vivian has never missed a chance to give his heart and soul to the character. He has himself confessed that he gives his idea to beautify the character more. And without any doubt the perfection is seen in his top notch acts.
Last Vivian entertained the masses as Harman Singh, a guy next door who fought till his last breath for his wife Saumya. Harman became the most loved and adored character of Vivian after Abhay and RK. Fans could not resist themselves from drooling over the sexy hunk.
Vivian's career graph has always seen a rise. And apart from acting, actor is also fetching the attention of the audiences by winning the titles such as Asia's Sexiest Male and others. In the Asia's Sexiest Male list 2019; actor made his place on the 3rd position along with the Bollywood stars Hrithik Roshan and Shahid Kapoor.
Dsena has completed more than a decade in the industry and so far his Jodi with Sukriti Kandpal and Drashti Dhami is the most lovable ITV Jodi. But currently, he is adored the most with his Shakti co-star Rubina Dilaik.
Fans adore the Jodi of Vivian and Rubina. As Harman and Saumya the duo has given power packed performances. Though, currently Haya is not seen as the couple anymore after Vivian left the show. Soon after he left the show his fans started missing him. But there is a buzz going on that he is back on the screen to surprise his fans.
Yes, Vivian loves his fans a lot and for them he will be back with Rubina Dilaik for the special performance. Seeing his sweet gesture for his huge fandom we can say only one thing "Ek Hi Toh Dil Hai Kitni Baar Loge Vivian"
How much you love the actor, shoot your views in the comment section below.
Stay tuned with us for more news and updates.