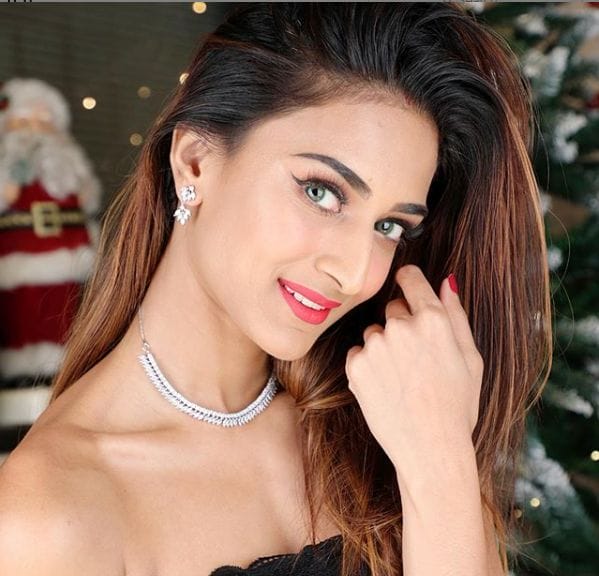 Hot and sexy; Erica Fernandes keep updating her moods and vibes on her social media handle for her 2.4m fans and followers.
Recently, actress took her instagram and shared a beautiful post of 'with you I'm happy'.
"🧿 When I'm with you , i act different , in a good way ofcourse. I always smile more ☺️, i always laugh more 🤣 With you i can drop the fake smile 🙂 (if any) and put on a real one 😊👀. I don't feel hurt or alone when I'm with you instead i feel safe and loved 🥰You're easy to talk to and you listen to me . I don't feel sad around you and you show me that you really do care in-fact i can see that you're not pretending. I really appreciate what you've done and continue to do .coz with you I'm different I'm happy 🧿#us
p.s :- if thats what your thinking then Nah not engaged ."
No sooner actress post was out, her fans, followers and media off-course started speculating about her personal life in spite of reading the whole caption where in the last Erica has clearly mentioned she is not engaged. Some thought actress who was rumored to be dating her Kasauti Zindagi Kay co-star- Parth Samthaan got engaged to him; while others wrote actress break-up with Parth and moved on in her life by getting engaged with someone not from the industry.
Well, this is not the first time when Erica's personal life is discussed and rumors are spreading in full swing. Rumors of her break up and patch keeps coming and going. But one should understand actors have their own personal life and spreading the rumors sometimes can stress them.  Actors are the entertainers and have their personal space too.  Thus speculating their personal life is not justified in anyways. Though, Erica or any other actor they don't bother about the rumored buzz; still one should not write anything or everything about the actors unless they don't open up to the news by themselves.
Re-read if you haven't yet; Erica has clearly mentioned PS: "Nah not engaged ." Check out the post below!
Share your views on this with us in the comment section below.
Stay tuned with us for more news, spoilers and latest updates.
On work front; Erica Fernandes is entertaining the masses as Prerna Sharma in Ekta Kapoor's Kasauti Zindagi Kay. Actress is paired opposite to the very handsome hunk of ITV' Parth Samthaan.
Show also stars Namik Paul and Aamna Sharif in the pivotal role.
In the upcoming sequence of Kasauti Zindagi Kay audience will see Prerna (Aamna Sharif) marrying Viraj (Namik Paul). Though, before the marriage Viraj will learn about Prerna and Anurag's (Parth Samthaan) relationship truth. And now it will be interesting to watch what more will happen in the show next. Don't miss watching Kasauti Zindagi Kay mon-fri on Star Plus.
Stay tuned with us for more news, spoilers and latest updates.