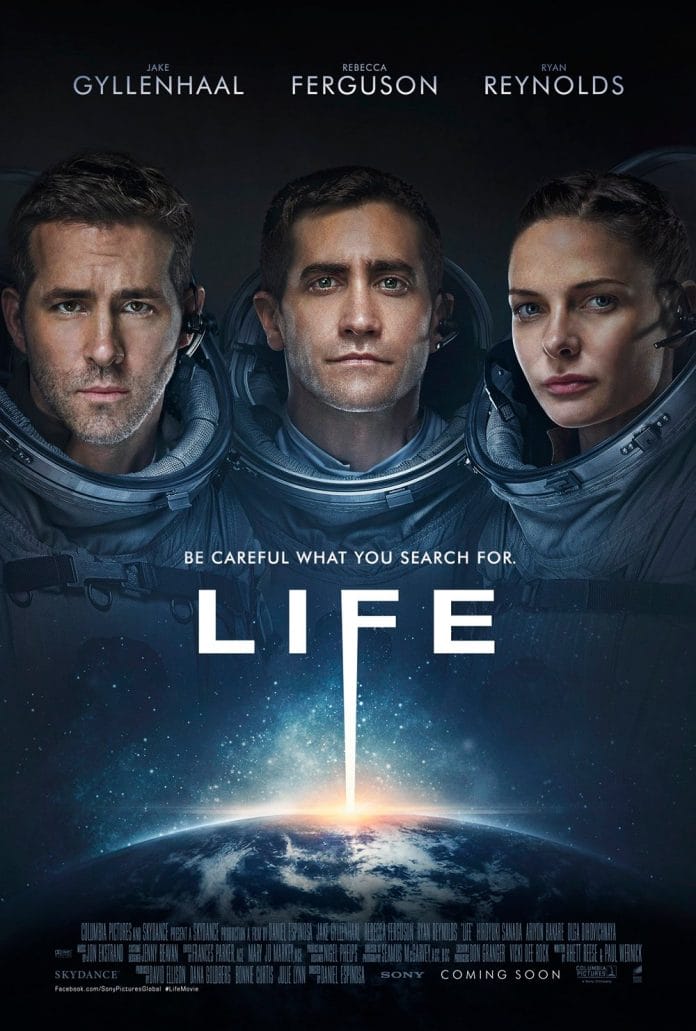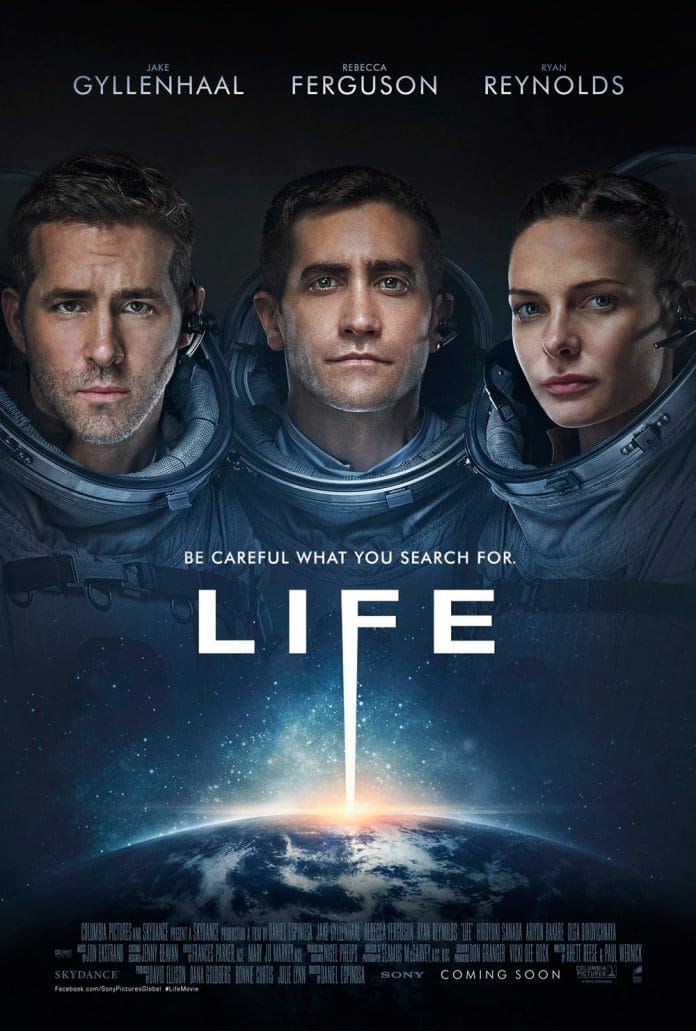 #LIFE will find a way to bring death. Some things were never meant to be found. Watch Ryan Reynolds, Jake Gyllenhaal and Rebecca Ferguson unfold the mysteries in the #LIFEmovie, in cinemas March 24.
After DeadPool, Ryan Reynolds is back in theaters as an Astronaut in "LIFE" – a high octane space thriller
After the unprecedented success of playing maverick superhero Deadpool, Hollywood Hearthrob Ryan Reynolds pairs with Jake Gyllenhaal in one of this year's most awaited space thrillers "LIFE", releasing on 24th March.
Coming from the royal Gyllenhalal family, Jake Gyllenhaal has already managed to a set a benchmark with unusual movies like 'Brokeback Mountain' and his latest 2016 psychological thriller film 'Nocturnal Animals' garnering him critical acclaim.
The earlier LIFE teaser promo created quite a ripple when launched last year, and this new first theatrical trailer promises one of the most gripping space stories yet.
An edgy sci-fi thriller, Life tells the story of the six-member crew of the International Space Station that is on the cutting edge of one of the most important discoveries in human history: the first evidence of extraterrestrial life on Mars. As the crew begins to conduct research and their methods end up having unintended consequences, thelife form proves more intelligent than anyone ever expected. Now that they have foundlife, how will they contain it and will they survive?
From the writers of 'Deadpool'- Rhett Reese & Paul Wernick, Directed by Daniel Espinosa, Life has a stellar ensemble cast in the shape of Jake Gyllenhaal, Rebecca Ferguson, Ryan Reynolds, Hiroyuki Sanada, Ariyon Bakare and Olga Dihovichnaya
Sony Pictures' LIFE releases in India on 24th March.