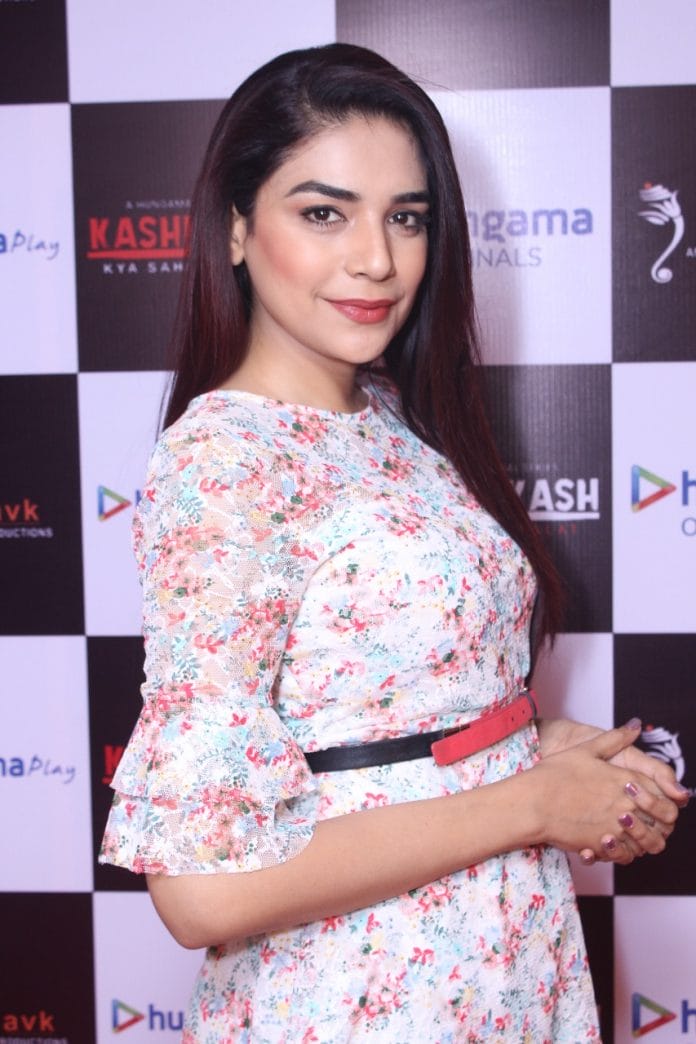 Anjum Fakih is popularly known for her role as Shristi in Balaji's Telefilms show Kundali Bhagya. She is also seen in webseries Kashmakash recently. Just ShowBiz chats with her to know more about her role in Kashmakash, her experience working in Kundali Bhagya and what she thinks of these two medium of entertainment.
Excerpts:
Tell us about your role in Kashmakash.
I got an opportunity to be a part of two stories – Rampur Rocks and Hidden Gem. In Rampur Rocks I play the character of Guddi who hails from Rampur. The story follows the lives of Guddi and Pankaj played by Sharad Malhotra and how their life takes an unexpected turn due to the spread of fake news on messaging apps. For this particular character, I had to work on my body language and dialect as I play girl from UP.
In Hidden Gem I play the role of a television actress Romika who plans a weekend getaway with her actor boyfriend. The couple are very social media savvy and share details about their trip and location on their pages. Things take an ugly turn for them when they are ambushed by a group of boys and Romika is molested.
You character is molested as per trailer. Would you like to comment on this ongoing problem in our country?
I feel women need to be more aware and cautious. It can happen to anybody. With social media playing a very important role in our lives, things are just a click away. Every other day we read about crimes committed online and how the victim is either physically assaulted or mentally tortured. As a society it is important for us to ensure that the women in our society feel safe. It is our responsibility as a society to make sure that every woman in this country feels free and empowered
The series is based on true event, do u know which incident from real life connects your role?
Reel always imitates real. Everyday we hear about incidents about sexual assault on women. We watch it in the news and read it in the newspapers. Harassment through social media is very common nowadays. It is important to be aware about such incidents and be safe by being more conscious about how we use social media
Apart from yours, whose role in Kashmakash you like most.
I liked the roles of Sharad Malhotra and Lavina Tandon the most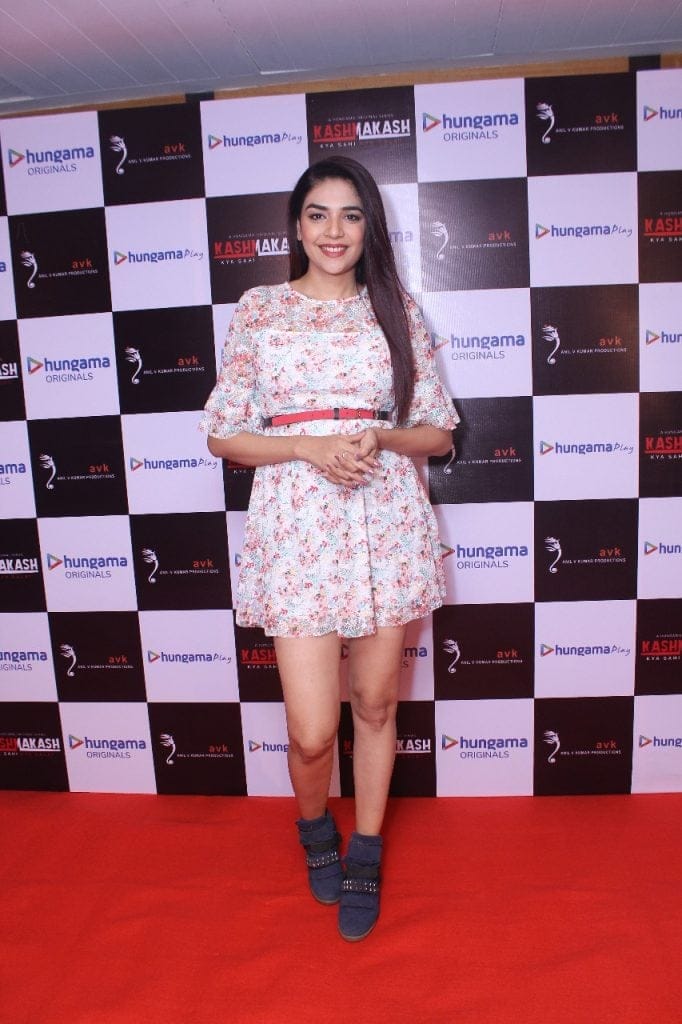 Do you think social media and live streams are doing more harm to society than benefits?
Everything has its pros and cons. It really depends on us on how do we use technology. Technology is here to make our lives easier, however it can be highly misused too. We have to practice caution and be aware of the ill effects too.
Do you think webseries are new in and people are preferring online content more than TV nowadays?
I feel the viewer is now consuming content on the go and one can watch a web series anywhere anytime. There is a balance between online consumption and watching shows on television. I think each platform has its own set of loyal audience and it would be unfair to compare the two
Tv dramas are mostly a drag, what's your take on it?
I would beg to differ. I don't think they are a drag. I believe that every story has a beginning and an end and one has to explore other aspects in between. A good show explores all the angles and characters during the course of time and manages to keep the audience hooked by introducing new twists and turns .
How is experience working with Kundali Bhagya co-stars? Who is your 3am buddy among them?
I look forward to going on the set everyday. The environment on set is very positive and vibrant and I share a great working relationship with all my co-stars. It has been a great working experience with all and there is so much to learn everyday. My 3am buddy amongst all would be my co-star Abhishek Kapur. We are really good friends and get along like a house on fire.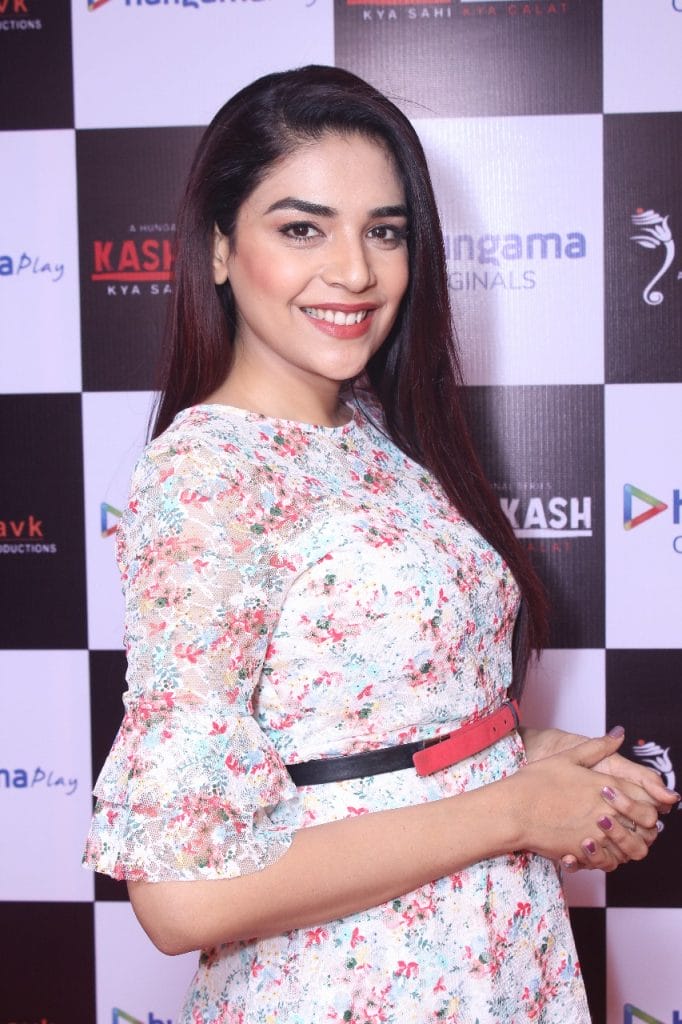 Which one is your favorite scene in Kundali Bhagya?
It is difficult to pick one scene, as all are my favourites. My favourite scenes would be the ones with Shraddha Arya who plays my elder sister Preeta and Supriya Shukla who plays my mother on screen. The bond and chemistry that we share reflects on screen beautifully.
What message you want to give to your fans?
Please use social media with caution and be responsible. Do not post anything that could be fake or misleading. Also do go and watch Kashmakash. There are five beautiful stories with a great takeaway in the end.