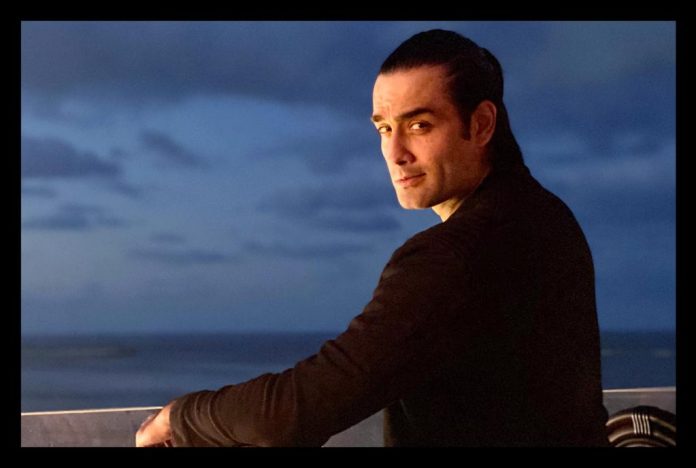 Vivian Dsena, sirf naam hi kafi hai for all his fans all across globe. After he left Shakti – Astitva Ke Ehsaas Ki, followers are wondering in what form Vivian will make a come back. Just ShowBiz  received thousands of questions on our hashtag #VivianWithJustShowBiz and  hard to opt for few questions. Though we promised to give answers for just 20 best selected questions but we cannot filter beyond 26. So, here are best 26 selected questions and their replies from Vivian himself. This time our hashtag is #VivianChatsWithJustShowBiz. Hope this trend too. Fingers crossed!!
@VivianDsena_IFC: You often said that you're the biggest fluke on ITV. But what did attract you most to continue a career as an actor? What do you see in acting?
Nothing attracted me when I started working, Gradually, I started liking my work. And this is the only job I could find for myself. Our industry is open to people who are educated from all levels of life, be the 10 plus to be the graduate. So for me as a 10 plus two, I think this was a good job and it was a decent reason for survival. So, I continued, and little I knew that I will become a name called Vivian Dsena. I actually laugh when I look 12 years back, how I started and where I landed. It's actually the biggest fluke, at least appears so.
@Vdian_by_heart:- With quality and content of ITV shows deteriorating drastically today…do you think it's time ITV channels focus more on having finite shows?
I think having finite will solve everybody's life. It will be easier for the producer and for the actors and most important for the technicians who work nonstop. They come early and leave sets late after everyone. So they are working nonstop for around 14-16 hours and our industry working hours are worst. So, I think finite series will give a big breather to each of us.
@AvChahat: What is easier according to your Romantic scene or emotional scene?
Nothing is easy. Emotional or romantic, both are difficult because both are high and heavy emotion. But romantic is slightly easier than emotional scenes.
@VD_ITVSuperstar:- What is your favorite quote that you really felt like living it?
Live and let live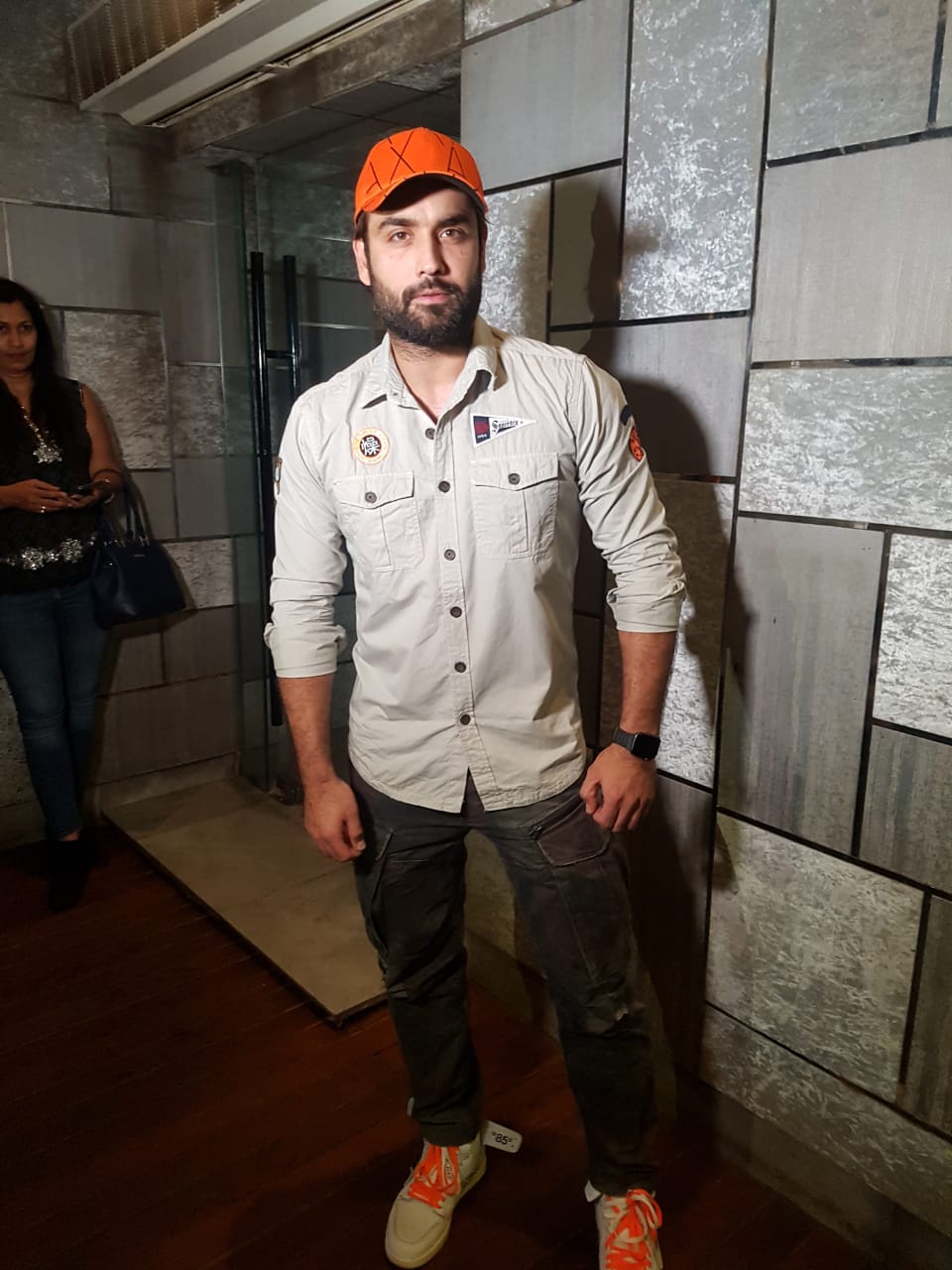 @VivianDsena_IFC:- Could you share with us about an area in which you would like to improve as an actor? Do you ever think that you could have done a bit better in any particular role?
I could have done a far, far better job in playing Abhay Raichand, if you can tell me today to do it and do it better. Because as an actor you never stop learning. So, I always learn because I compete with myself not with my comporaries. My fight is with myself where I was and where I am and where I will be it all depends on me. I don't consider myself a perfectionist in any area. In fact, these people, all the fans, all the viewers, they keep calling me king of romance. I don't know what is the king of romance. I was just doing my job.
@VivianVusala:- People say: in life we need to try everything. there is something that you have not tried?
I never tried killing myself. (laughs)
@Love_U_Vivian:- Since Vivian Dsena is known for playing Hatke roles and first of its kind. Are you looking for such in your next?
I'm definitely looking for my next role to be different than the previous one. That's the whole idea. I think that's one of the reasons some senior told me, "You know why our shows work like any show you put your hand it becomes a hit because you don't do the same thing all over and over again for the last 10 years. You did different characters and people got different flavors, different shades of you to see which is why all shows work". So, I think that's what works and I've accepted it as a formula for my work.
@VivianAngels_FC:- Which song you like humming to yourself?
"What goes around comes back around" by Justin Timberlake.
@x_babybird_x:- What are the three things you can't live without?
Oxygen, water and my mother.
@TKh_alida1:- How do you perceive criticism in your address?
It's the biggest competition and I love it. I love to be criticized which people don't know this about me. I love to see where I'm missing out and what I'm not doing right. As a human being I love to rectify myself contantly.
@manalvivo:- What is the question that you really wanted to be asked and yet no one asked you till now? How can you describe yourself in a nutshell?- @VivianVusala
I think pretty much everybody's asked everything about me. There's nothing left to work. I think 12 years are more than enough in the industry for people to extract everything out of me to know about my personality about my life, but yes there's one quote, which I would like to say about myself describing myself in a nutshell which is – keep distance.
@razak_sania:- What are your favorite memories in the set of Shakti ?
I think we had a lot of fun when once Rubina had a bet with me that I cannot jump off the couch which was kept there and it was pretty high and I was pretty fat. I was pretty unsure myself like everybody had doubts. But finally, I jumped off the couch. It was high jump. So everybody was shocked and Rubina had placed a bet of burgers to everyone. She lost the bet of burgers. And I think this was one of the most hilarious stories we had and Rubina was shocked because she did not believe that because I had put on a lot of weight that time. She never thought that I can jump off the couch without touching my hand. So, everybody got burgers because of me jumping on the couch.
@AvChahat:- What is more important to you Awards or Rewards?
I think the acceptance by my fans and they liking my work are the biggest award for me.
@manalvivo:- You always play pranks on your sets, Which was your favorite prank ? And why?
I like so many pranks, there's not been any particular one. But there was one prank I played with my spot boy in Madhubala and his name was Bhajan. He was a very lazy kind of a spot boy. Once I took him on air on a segment on a media channel, and I explained his personality and he was damn embarrassed because he was unaware I caught him on where he was sitting in corner doing his job. I caught him camera and I got him on an interview so I think that was the biggest best prank and we all enjoyed. The whole unit had a lot of fun.
@rubina_vivian:- How affected the character Harman on you?
Harman was emotionally very down so it kind of works on a person's personality also. There were times where I was low in life for no reason because I was playing Harman and it kind of affected me for a brief period mentally. Because the kind of pain and agony he was going through, I could connect it to the human. It affected me on my day to day behavior, but it was controllable.
@Vdianlavanya:- What is your greatest strength?
My dedication towards my characters.
@khajuriasubha:- What's that one thing that instantly cheers up your mood?
Good weather.
@TKh_alida1:- Which of all the compliments you received was the strangest?
It was very hilarious compliment which some fan passed on me. He said "I want to put you in my burger and eat you up. I want to fix you in my burger and eat you" to which I replied, "I am not boneless."
@Smrithirishabh:-I can't forget this particular scene ever in my life. What it would be?
Madhubala Four Pheras scene
@BUKET_ViViaN:- What are the three words you hate to use in life?
None
@VivianFanClub01:- What are 3 things You always keep with you
My Wallet, My water bottle, My phone
When I met Salman Khan for the first time, I had met him in a club. It was a private party. I froze when I saw him. He's obviously been my idol since childhood. I hugged him and he appreciated me as a strong man. I told him I said, I'm a big fan of you since childhood. He said, do I look so old? I said no, that's a compliment because you have been working for so many years and you still look the same. It was a brief meeting when I met Salman Khan. It was a typical fan moment and I froze in my place. Later, I worked with him when I was in Colors TV.
@AminaAm44789139:- For Shakti, Haya's fans are not happy at the end. Don't you think the end is unfair to Harman and Haya?
I think the end is decided by the makers of the show. So, we all are sort of helpless in this case. It's somebody else's job to decide this. All I can say is thank you so much for everything and walk ahead in life.
@Smrithirishabh:- First thing that comes in your mind when you hear 1: Rishabh Kundra 2: Abhay Raichand 3: Harman Singh
1. Ahaan!, 2. Dur Raho Mujhse Jal Jaoge, 3. Gulaabo
@Sadhikac:- Can you please tell about your upcoming show? What is your message to your fans?
Something that is not previously done by me. A show which is slightly lighter in terms of drama than Shakti which was an overdramatic show for everyone. My message to my fans is I just love them all and all I expect is love and support from them and I'll keep working on like always.
@DebahutiDeb2:- If you have a chance to ask a question to your fans then what will you ask?
Mera Peecha Karna Kab Kam Karoge? At times they're very intruding for me like suppose I go to mall or a general store or restaurant. They come and say hi and jump on you and don't give you a space. That space is something which I want. As an actor, I have to pay a price for that but that's what I would like to tell my friends that when will they stop following me in public?