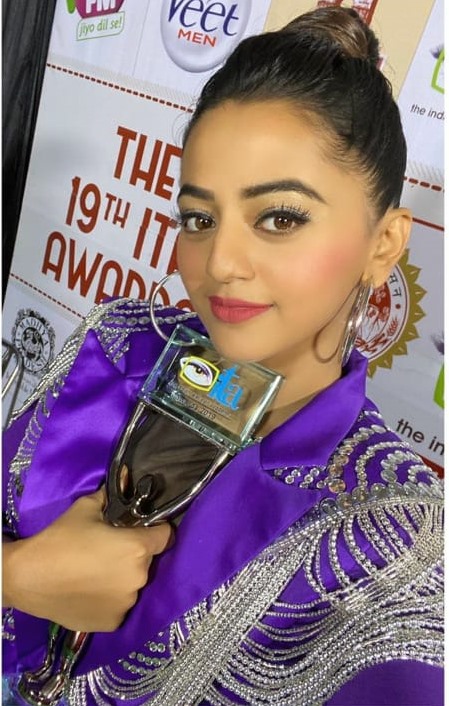 Helly Shah was last seen in recently closed show Sufiyana Pyaar Mera as a female lead Kainat and negative lead Saltanat both. She received ITA award in a negative role. In an exclusive interview with Just ShowBiz, Helly opens up about her characters, her thoughts on receiving an award and her plans for future projects.
Excerpts:
You have got an award for negative role, what are your feelings?
I feel really happy about it because Kainat was a very challenging character. This was my first ever negative character. Actually, it's a big achievement for me that people loved Saltanat and hated Kainat equally. It feels great that your hard-work is appreciated in this way.
Do you regret that you haven't receive award for Saltnat?
I don't regret anything. I think that though Saltnat was positive character, Kainat was able to make more impact. I am happy that people recognized and loved in negative character.
Was it your idea to keep Kainat simple in appearances but evil in her actions unlike other shows?
It was never my idea. Initially, Kainat is supposed to be not negative in character. She was shy, respectful and simple girl. Her journey started that way but due to her obsessive behavior, she becomes negative. The character was unlike any other vamp character on ITV. She was subtle in her doings and has her different way of doing. That was her unique characterization.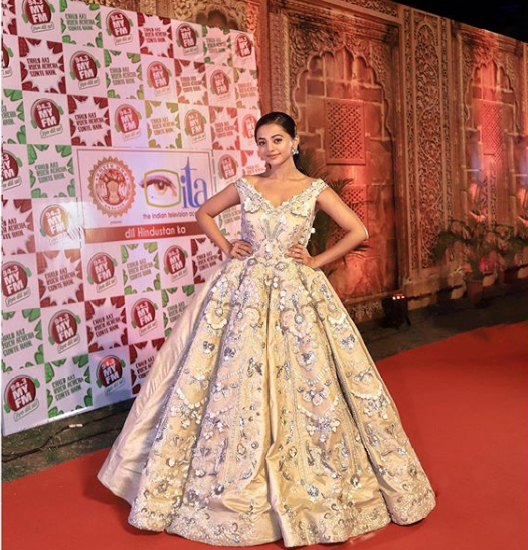 Sufiyana Payar Mera has wrapped up, your comment.
It is wrapped on 9th of November and I got award on 10th. So, it was nice culmination of this beautiful journey.
When can we see Helly Shah's next and in which character?
It will surely be something out of the box. I will wait for something really exciting and different. I am thinking of picking up something lighter. I haven't planned yet. If some character excites me, challenge me, I'll do that. I don't plan anything.
Since, you got an award in negative role, are you open to take negative shade roles now?
I may take up a negative character. Since, Kainat was a very different character, unlike any other vamps. So, I will take up something which is on next level from Kainat.
Meesage for your fans.
I want to thank them for already supporting me and loving me in all my decisions. Keep supporting me and I'll try to take less gap than two years (laughs). Actually, I am little selective about scripts, I cannot do just for the sake of working. I always love to do more challenging projects than my previous.