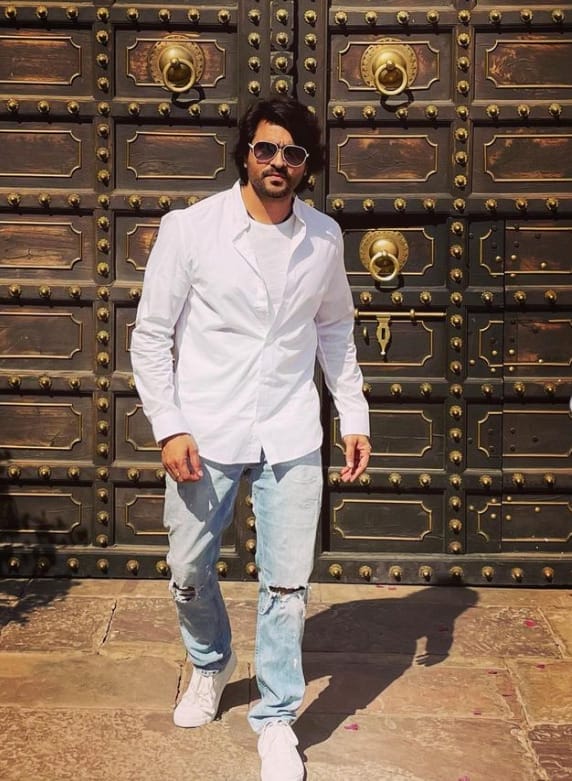 By Anil Merani| Talented TV actor Aashiesh Sharrma has impressed everyone with his performances in shows like Chandragupta Maurya(historical), Prithvi Vallabh (fantasy), and Siya Ke Ram (mytho). Today, he has become a broadcaster, starting an OTT platform called Manch. One of his most extensive offerings is Manch Tantra, based on Desi folklore. We spoke to Aashiesh about the same and his TV journey. 
What is our new web show all about?
Manch Tantra on our Munch app is a take on Panch Tantra, but it is based on our folklore with a twist for the next generation. We want them to know about literary heritage, but we do not want to be preachy. Instead, arouse their curiosity so they can google about it using funny, entertaining scripts.
What made you turn into a producer and app owner?
My wife, Archana, and I have been producing for a while. We have co-produced and written a feature called Pichtre Ka Chokra, starring Randeep Hooda and Nina Gupta, which will drop on a significant OTT platform.
We also have an OTT series starring me, Gulshan Grower sir, and Sonarika Bhadoria.
What made you turn to a producer and platform owner?
It was a natural progression for how much value to put into a product as an actor. You are always at the merch of someone, and we want to create products from scratch. We also want to get beyond the pleasing people phase.
There will be one story of 5 to 6 episodes; we will have 15 seasons. The first one I directed, based on King Bharti of Ujjain, is already out. It stars Ankit Gulati, Sandhesh, and newbie Deepali. I am also essaying the Sutradhar.
Your take on the OTT space?
Ott has allowed new-age filmmakers to express themselves and many talented actors roles who were not getting work due to fewer assignments. On the flip side, it has opened to floodgates of cuss words, violence, and unnecessary sensual content. Our literary range is full of stories capable of being retold without such elements.
As an actor, what is next on your bucket list?
I want to explore dark (Joker) and realistic hinterland-based characters . I know that life. I have had my fill of romantic characters; people forget I started with Love Sex and Dhoka, which has zero personality.
How do you see your TV journey?
I was fortunate to get well-mounted, male-oriented shows in an ecosystem dominated by females. Who gets to do a TV adaptation of Othello, i.e., Gunahon Ka Devta, Rangraisya Prithvi Vallabh, Siya Ke Ram. I also won Jhalak Dikhhla Jaa. I have done and learned everything that TV can offer. Whatever I am today is because of TV.
Can we see you doing TV as an actor?
Commercial and financial reasons dictate that the type of shows I was part of not be made, so I will avoid but yes, I will be a producer and maker.