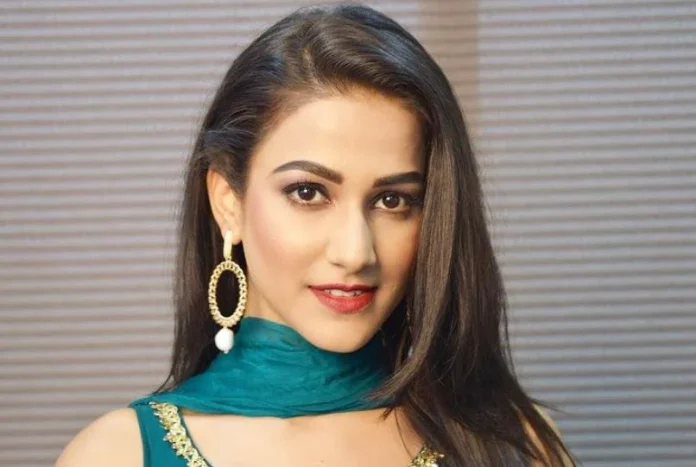 By Anil Merani| Good-looking lass Amandeep Sandu is nervous and excited about playing daughter-in-law(Chandani) to her onscreen sister( Roshni)  in the new Star Plus show Chashni. "I hope this risky experiment works. 
However, there is a valid reason why my younger sister became my saas; you will soon know why."
"Yet it is tough for both the characters brought up together to adjust to new hierarchical positions. Chandani does not hate her younger sister for becoming her saas , she hopes that with time she will make peace with the wrong done to her. On her part, Roshni( Sristhi Singh) will not torture me like an evil MIL. There will be a lot of mixed emotions. "says she.
"Apart from these different equations, my character is also a firefighter. She has broken the glass ceiling. We will show many professional scenes depicting the challenges women face on the work front h; e.g our fire station has no woman's washroom as, till now, there were no women around before. I always wanted to play a character contributing to nation-building (women's empowerment )hence had to say yes There is also a backstory as to why I chose this challenging occupation." adds she.
In her debut show Teri Meri Jindri ( Zee TV), Amandeep played the first woman auto driver in Amritsar. She has also acted in Naagin 6 and Choti Sarrdaarni. " I have learned much from the above shows. This new graduation to the main lead will further see an enormous rise in my acting graph, which you will appreciate."