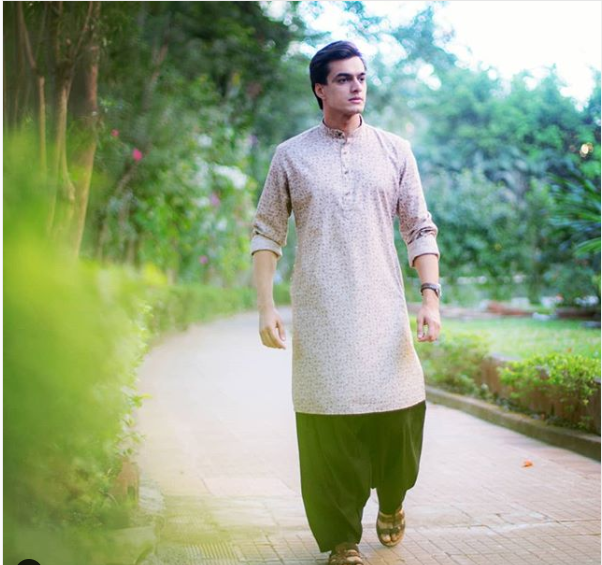 It's only we who cut down the tress and don't bother to plant it again, it's only we who throw garbage's on the road, and it's only we who contribute to pollute our environment to the extreme
                                                 BUT
IT'S ONLY US WHO CAN STOP OUR-SELF FROM DOING THAT!
The entire planet is our home and it's our duty to save it. The growing pollution is making the life hard to survive, as it is affecting people's health.
 Environmental pollution comes in various forms, such as; air pollution, sonud, water and soil pollution. Each person on this earth can contribute to their level best to reduce the pollution.
December 2 is observed as the National Pollution Control Day. Thus, on the occasion of it famous actor Mohsin Khan in talk with us shared how he keep himself save when exposed to a highly polluted area.
 Mohsin Khan quoted: "I don't keep my car engine running at a signal, I try to reduce the use of air conditioner in my car and at home and I get my car PUC checked on time. I plant trees and small plants. I try to cover my face with a mask or a clean handkerchief when I am exposed to a highly polluted area."
On work front, actor Mohsin Khan is seen in Star Plus's famous daily soap 'Yeh Rishta Kya Kehlata Hai'. Actor in the show plays the character of Kartik Goenka and currently the story is revolving around Naira and Kartik.
In the recent episode it is seen, After Kartik confesses his love for Naira, Naira too said 'i love you' to him. She later, realizes that Kartik is married to Vedika. Meanwhile, Kartik decides to confront his love for Naira in front of the family.  Keep watching the show on Star Plus to know what next will happen in the show.
Stay tuned with us for more news, spoilers and latest updates.