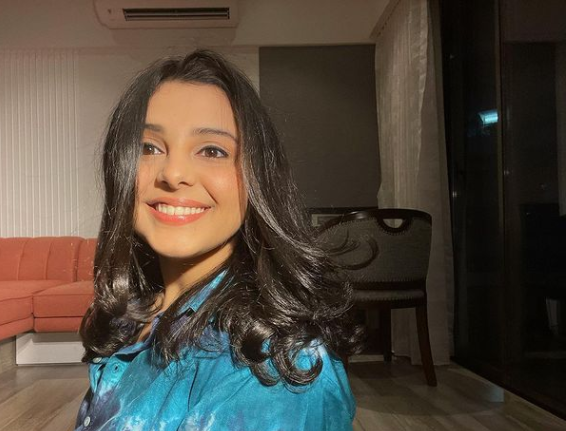 Actress Shriyam Bhagnani rose to fame by playing the character of 'Tanya Mehta' in the famous web series 'City of Dreams 2. The character gave Shriyam a new identity in the showbiz. Her success was double when actress also got place in the nominations under the category of 'Best Supporting Actress' at Filmfare OTT Awards 2021. Sharing how much nomination means to talking about her upcoming projects, so far showbiz journey and more; Shriyam Bhagnani was exclusively covered by 'JustShowbiz'. Check out below!
Do you think character 'Tanya Mehta' helped you to grow as an actor?
Shiryam: Definitely, I think more than an actor it helped me to grow as a professional. This is the first time I worked in a long format. I learned lots of technicalities which I did not know before. My director showed lots of patience to teach me and that way I think I grow as a professional.
Do Tanya and Shriyam has any similarities or both are poles apart.
Shiryam: Tanya and I both hate lies. Both share a strong bond with their father, I think this both quality made me to relate with the character. On a funnier note, Tanya likes sea food while I don't. But on a serious note, Tanya is much younger than me and I am mature than her while she reacts on certain thing.
How you will define your so far work experience in the showbiz?
Shriyam: Just 'step-1' as there is lot more to experience.
What type of roles you are looking forward for?
Shriyam: When you find similarities in a character it gets easy to perform but when there are differences you need to cross the line. Thus, on this point I would like to do the character that has dissimilarity. Check the full IV to know more!
Stay tuned with us for more TV news, spoilers and latest updates.