Shrenu Parikh is a celeb who challenge herself constantly. Started from a cameo in Gulaal, she continued her journey with different positive roles in various shows. Her choice of roles let her showcase many shades in divergent roles. She is presently playing role of Jhanvi which is surprisingly a grey shade character in Ek Bhram Sarvagun Sampanna on Star Plus. 
Just ShowBiz asked Shrenu for the reason of choosing such role and more. Excerpts:
What attracts you towards a grey shade character?
I always want to do something different. As a kid, I used to love watching vamps. But this character is not vamp, she is a mixture of white and black. It's quite challenging as an actor. I have done enough positive roles. Nevertheless, these kind of roles set a benchmark for their unique characterization. However, I have never planned to do such kind of role but when it was offered I grabbed it.
Jhanvi intentions are not in favour of family but is she good to others?
Jhanvi is a good person. She is positive and good to her sister. She is just having problem with this family. In upcoming episodes, you will see how much she love kids. She will love Kavya's son too.
You have played many positive character, now a grey shade. Which one is difficult and why?
Definitely, Jhanvi is difficult. In other pleasing roles which I have done till now, there was a bit of Shrenu in every time. It was never intentional albeit goodness of me gets reflected in characters too. But Jhanvi is contrasting and it's hard to play. Facial expressions should show the darker shade of a person which is challenging. Sometimes I remain in character even after camera is off.
---
Also Read: #Exclusive Helly Shah : I will try my best to give my best to the characters
---
Do you think Sarvagun Sampanna is Bhram?
One hundred percent. I mean no one is perfect. Bahu sochti hai wo perfect hai, saas sochti hai wo but agar ghar mein char bartan honge toh wo awaz toh karenge. Their ideologies, opinions, age restrictions differ. No one in this whole world is perfect. So, Sarvagun Sampanna is certainly a Bharm.
What qualities of Jhanvi you want to imbibe in your life?
I think she is strong headed girl. That's what I like most about her. Also, she has very strong determination which fuels her energy level.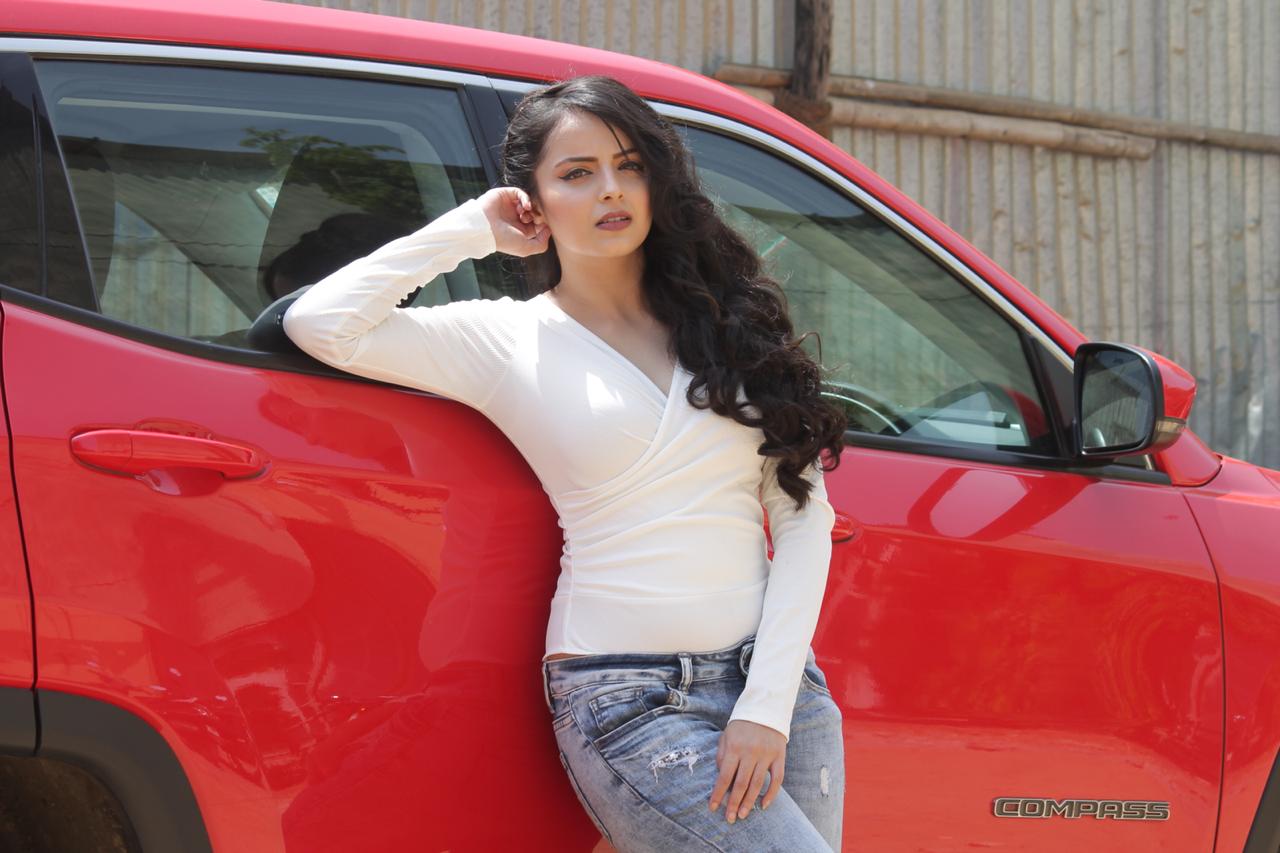 Do you justify the character's vengeance? 
Shrenu will not do that for sure. There are people who move on with their life. They tend to forget and forgive.  Contrarily, few keep it in their mind and heart for years and avenge at appropriate time. I don't justify that she should avenge her father's death but she had her hard time. Therefore,  she denies to move on.
Who is your best buddy on sets?
We all are like a happy big family. We do our lunch together, discuss our scenes etc. In addition, we often give inputs to each other and rehearse together.
It's a season of elections, what would you like to say to your fans to vote?
I regret that I missed my voting right this time because my voter card is from Vadodara, Gujrat. Voting there was on 23rd May and I had an important sequence to shoot. I request everyone, we should exercise this right. The leaders who are going to lead us for next five years, we should participate in the process of choosing them for our own sake.
Web series are new trend. Which web series or film you liked?
I like Hollywood ones more. In fact, I would love to do one if given a chance. I follow Hindi ones too. Digital contents are my new favourites.
Are fans going to love Jhanvi? What do you want to say to them?
They are already loving me in this show. I read their tweets and comments and feel encouraged with their appreciation. Just keep loving me more and more, that's what I want to tell them.
For more such interviews, keep following us. Let's Get Buzzing!!