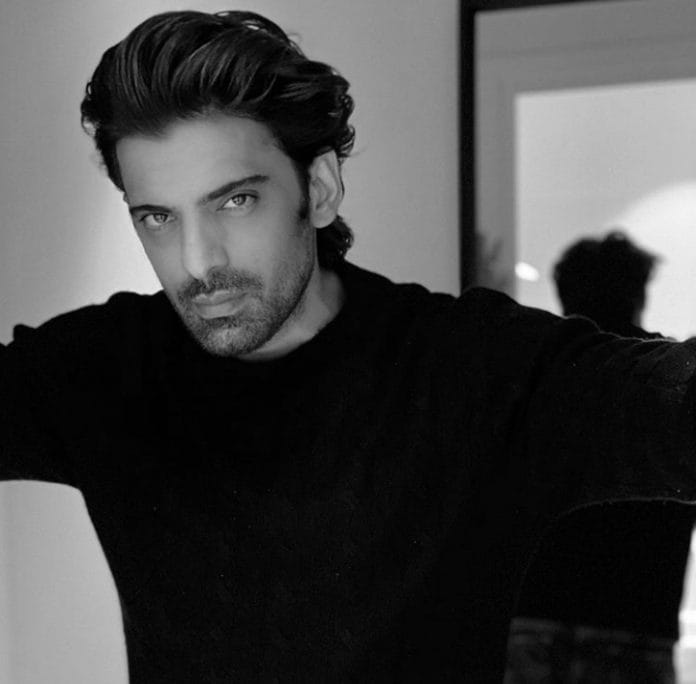 Mohit Malik has played Sikander in recently gone off air show, Kulfi Kumar Bajewala. He impeccably portrayed the father of two daughters who are step sisters but in love with each other. The show was quite a hit on prime time. Just ShowBiz brings to exclusive interview with him in a small tete-a-tete. 
Excepts:
You came back on the screen after the gap of 2 years with the Show Kulfi Kumar Bajewala; what was your reaction reading the script?

The script as well as Sikander's character really pulled me towards the show from the first reading itself. The whole idea about a show revolving around a father and daughter relationship was different from the run of the mill concepts that were on TV back then, so that is what intrigued me about the show's storyline the most.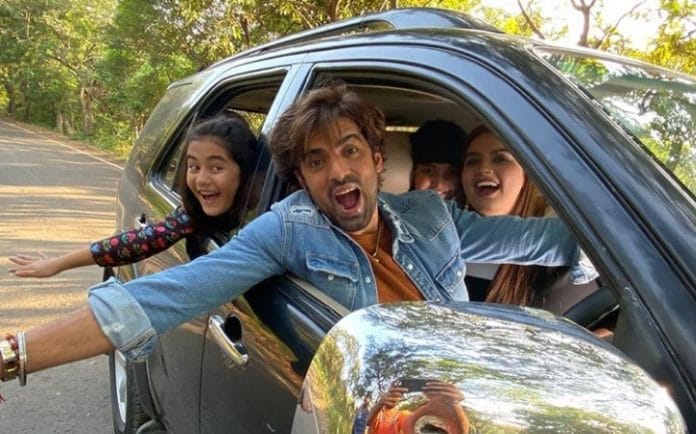 We have seen- you keep sharing pictures or videos from the sets with the kids out there; is there anything you learnt from them?

Oh yes definitely! Throughout my 2 years on the show, I have learnt so many things while spending time and shooting with both Aakriti and Mayra. Those children are absolute raw actors who can express themselves with ease, as well as get into the skin of a character and out of it so nicely which is amazing to watch! 

How close the character Sikander Singh Gill is to you?

The character of Sikander was, is and will always be closest to my heart. Playing this character has taught me so much, made me experience so many new avenues and brought out the best of me that I could offer to the audiences! So Sikander will forever and always hold a special place in my heart. 

Which has been the most unforgettable memory for you from the sets of Kulfi Kumar Bajewala?

I honestly cannot name one memory, as these 2 years overall have been the best I have experienced till date! From the very first day of the shoot to the last day, this set has been my home, the cast and crew have been like my family with whom I have experienced all my ups and downs, and people whom I will cherish in my life forever. 

From Bollywood to Television actors are making their web debut. Are you looking up for web series?

I wouldn't mind exploring the webspace as long as the script and content is good. A good role and a interesting storyline is always priority for me, be it on Television, films or the digital world. 

What is the best ever compliment anyone has given to you?

One of the best compliments I received was very recent in fact, when I went to meet a fan and well-wisher of mine who is 92 years old. Her name is Zenobia, and she loves me and truly loves my character Sikander. She had even refused to call me Mohit, as she was only persistent on calling me Sikander Singh Gill. It truly was a precious moment for me, as she is someone who I now really admire and look up to. 

You were seen holidaying in PARIS. Which is the next destination in your mind?

Abroad it will be Italy for sure, as I love the country! While in India I would love to cover a lot of places like Ladakh, Jaiselmer and Pondicherry. 

Message for your fans?

All I can say is that where I stand today is because of fan love and appreciation. I am very thankful to them for always loving and supporting me. I am very attached to their sweet gestures, and I just love them all!