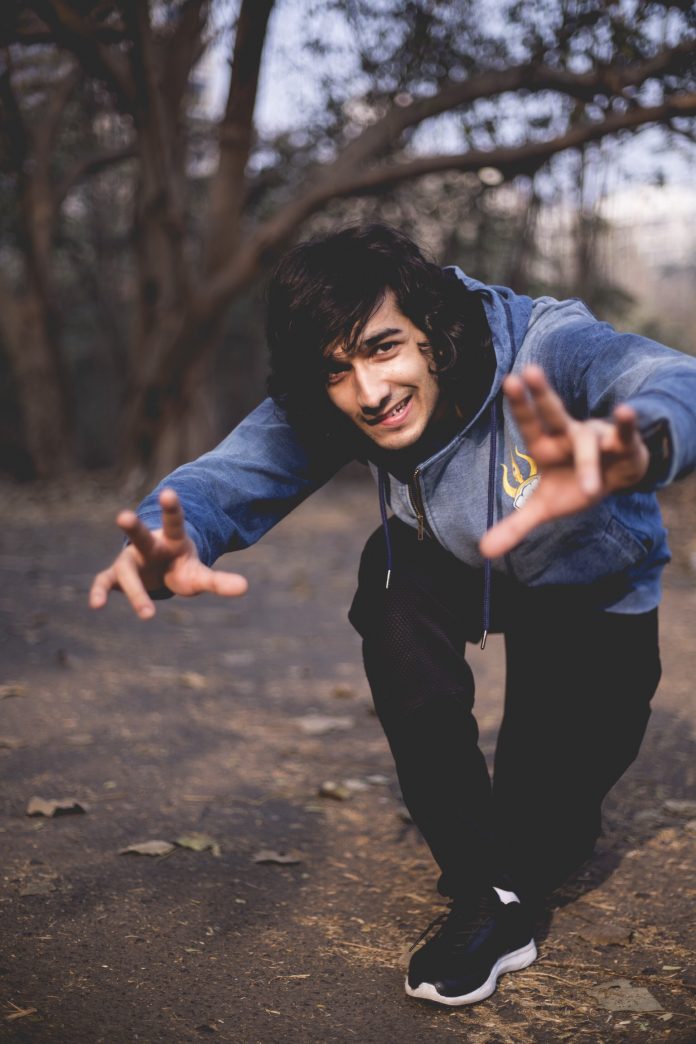 Shantanu Maheshwari is a dancer and an actor. He  is coming back into the fiction space with his 2nd digital project Medically Yourrs. The show will display the actor in a totally different light on screen this time. His role in the show is very close to his heart. He has a suppressed anger in show. Just ShowBiz asked the talented actor about his role in the new show and how he relates to this role. 
---
Also Read: "Music always helps me destress" – Shantanu Maheshwari  
---
Excerpts:
Why you chose to do this series?
Medically Yourrs is very different to what I have showcased on screen earlier. The concept of the show really appealed to me, again focusing on the youth in this day and age and the problems they are facing, which the show has been very vocal about. Such story lines have always gauged my interest, and this even helped me to break through my comfort zone, getting me to do a lot of firsts in this show. 

What is more difficult to shoot, a scene with dance  or a scene with emotions?
Honestly, both are equally difficult to shoot. But if you are prepared for the scene and correctly briefed it of course becomes easier to portray on screen. It is only tough when you are not prepared with what you are supposed to do. 
What is your dream role and why?
That would be Leonardo Dicaprio's role in Wolf of Wall Street. His character has so many different layers, with a mix of so many things. An interesting guy, with so many emotions and just a larger than life feel that he gave to his role on screen, which was a treat to watch! And him playing the role inspired by a real life story, is something I would love to showcase on screen someday.
How is your camaraderie with  co-actors?  
All the scenes I shot with the entire boy gang, as well as my costar Nityami were quite fun. Those scenes definitely helped lighten the mood, as we would all improvise together, which helped enhance our camaraderie and chemistry on screen even better! And with all the team effort, we were able to also surprise our director with our performances most of the time.   

Do you advocate that TV series should have limited episodes?
Personally as an actor, I prefer soaps with limited episodes. They are quite convenient, as you always know the beginning and the end. And there's a lot more to wait for if there are multiple seasons to that particular series, and that wait is always exciting.
Web series are a new trend now. Which web series have you watched and liked?
After Medically Yourrs, another favourite Indian web series of mine is Sacred Games. The best of its kind, that show has been packaged brilliantly with its amazing casting, performances, production value, conceptualization and storyline. 
A message for your fans who have loved the show? 
I would really like to thank each and everyone of them for their love and support, which always encourages me to improve myself in every way I can and give it my all! Medically Yourrs has had the best reach at the moment due to its word of mouth publicity, which really helped the show gain an amazing reach with it being accepted and understood so well by all! The organic reach that it has manged to gain has penetrated well with the audiences, which our entire team is quite happy about.