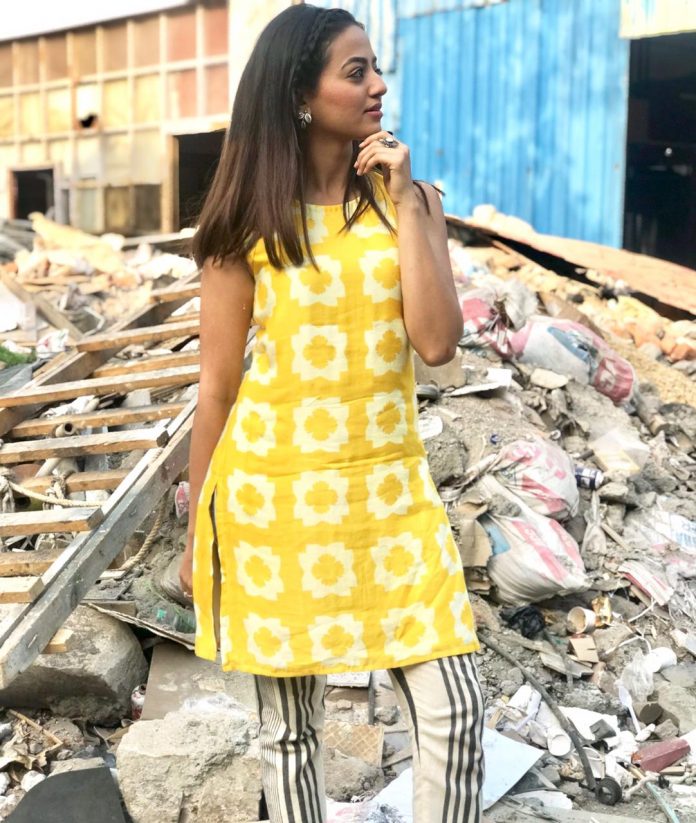 Whenever we think of summer, the first thought which flashes in our minds is a season of perspiration, dehydration and fever. However, that is the worst part. Contralily, best part consist of icecreams, cold drinks, holidays and air conditioners. For a celeb, it's easy to enjoy the best part but simultaneously, they are the ones who face the worst part most. They work under scorching sun with their energy full everyday. Correspondingly, they have to look in their best with heavy makeup and jwelleries. We asked gorgeous Helly Shah from Sufiyana Pyar Mera about her likes of summer and how she cope up the heat on and off sets.
What do think is best outfit to wear in summer?
I am a very casual kind of person so I like shorts and plain ligher shades of shirt. Sometimes, a floral dress makes me comfortable but usually shorts and top.
How do you deal with summer parties?
I am not a party person but I do like water melon juice. It's important to stay hydrated. To do that one has to drink lots of water and eat less spicy food. For party makeup, I keep it light and water proof.
What is your favorite drink?
I like chaas the most. More to it, I like fresh fruit juices, lemonade etc.
What advice you wish to give to your fans to stay healthy in summer?
I would suggest them to eat less spicy food, consume more veggies, drink lot of water to stay hydrated. Also coconut water is a great energizer. I advice them to eat a bowl of curd everyday and make your meal portions small.
What kind of prints or colour you like?
White color is my favourite. I like white kurti or shirt. Outfits with floral print are also great in summer.
Your favourite summer destination.
Stay at home. (Laughs)