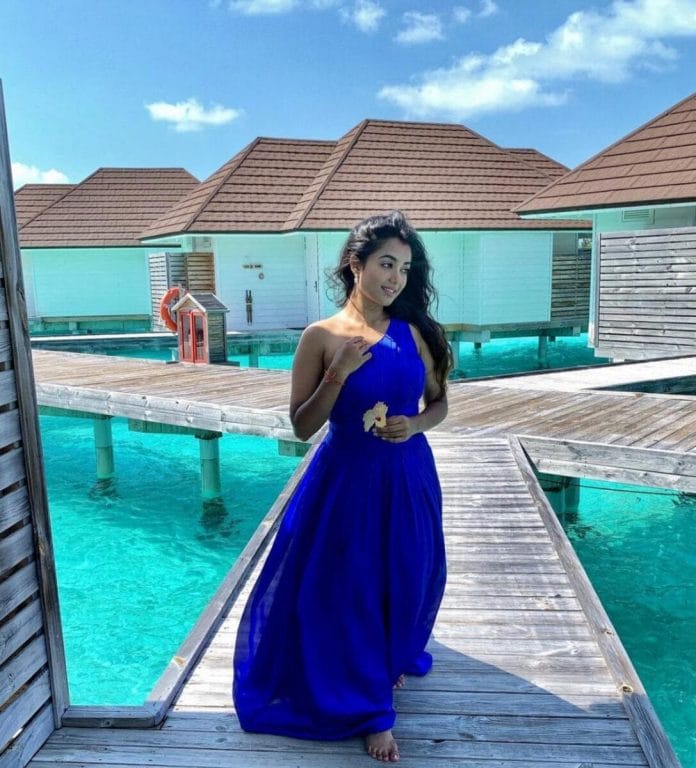 By Anil Merani| Bigg Boss 17 is heating up with its first elimination. Last week's nominations included six housemates, i.e., Neil Bhatt, better half Aishwarya Sharma, Khanzadi, Soniya Bansal, Tehelka, and Sana Raees Khan.
Film actor Soniya was sent home by her housemates over defense lawyer Sana after Bigg Boss gave them the power to choose which of the two least-voted contestants would go home.
In an interview, Soniya spoke about being unfairly targeted for being open about her views. "How long can you remain fake?
"Being honest, I expressed my mind, which did not go down well with some contestants who would talk sweet to me to my face but, inside, had other thoughts." I was not even in the bottom two, with Tehalka and Sana getting the least votes. " Sana was spared for supporting everyone. "
She goes on," Those who genuinely supported me voted for me. Those who perceived me as a threat went against me." said she
"What hurt me was the writer who called me a sister backbit about me. Also, those who called me a friend did not support me when the chips were down. They also tried to browbeat me, but I was not the one to get pushed around. If I am at fault, I will openly admit the same." says she
Will you want to come back as a Wildcard? ", if the Janta feels that I have been wronged and deserve a second go. I will return with an even more robust strategy. " says she.
Who do youthink is the most potent housemate so far?
"After two rounds, Ankita Lokhande and better half Vicky Jain (masala giver) lead the pack. On the other hand, Tehelka,Rinku Dhawan, Sana, and Jigna Vohra are doing nothing."
"I dont know how much of my time inside has colors shown, but the live feed must have shown my substantial input. I hope to return and expose all these false personalities. Jigna tries to act all innocent, but if she was that good, how come cops slapped such serious charges against her? "
Do you think the audience had a chance to see your true self in this short period?"
My social media is full of comments screaming unfair elimination and that I deserved to stay. They, too, felt others who were doing nothing were still in the game. It was not that I was only fighting, but I did many positive things noticed by the audience ."
Did Bigg Boss, too, play the game?
"They do whatever they deem necessary for the show and think they did not correctly understand me, but yes, if the public puts pressure, I will undoubtedly return. "