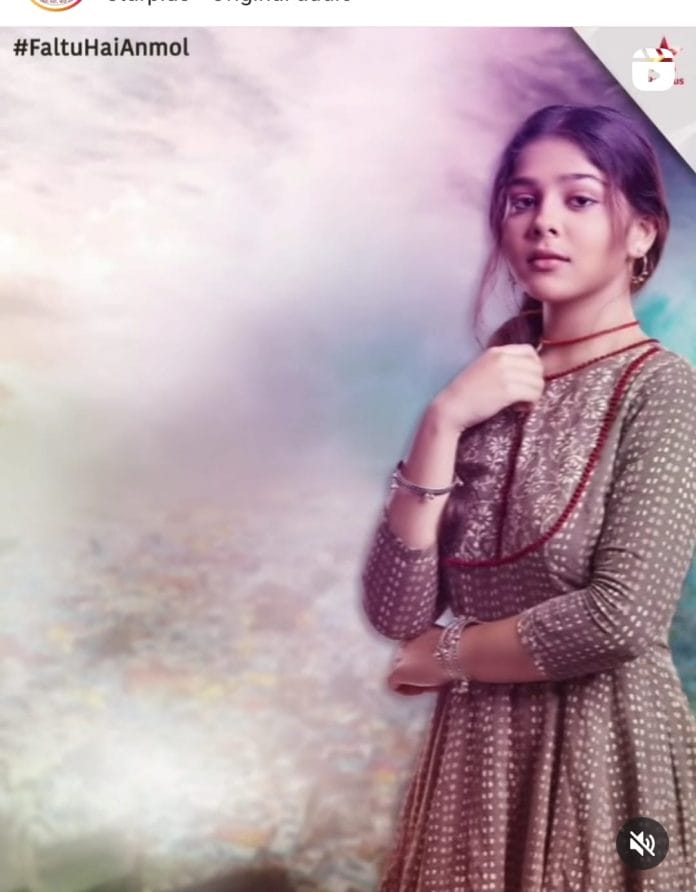 Faltu Upcoming Story, Spoilers, Latest Gossip, Future Story, Latest News and Upcoming Twist, on Justhowbiz.net
Episode begins with Ayaan saying why will I take revenge from you? When my anger already went away when I got to know I put sindoor on you. Faltu says I told you that I only put that sindoor. Ayaan shuts Faltu's mouth and says I have heard this lie a lot and now I know that I was the only one who filled sindoor on you, I saw the video. Ayaan asks why did you run away from me? Why did you make me hate you? So that I can stay happy? Faltu says there is no value of sindoor when put by mistake. Ayaan says then why do you apply it daily? I have heard enough of your lies, not anymore, I love you. Faltu is surprised and gets emotional. Janardhan is angry over Ayaan going with Faltu. He asks someone to call Ayaan back as Faltu might brain wash him. Dadi says calm down, Ayaan will come back and tell us everything. Dadi asks Kumkum to bring water for Janardhan.
Sumitra says Sid did this for the family, the truth is Tanisha Ayaan has always loved Faltu, so you are a bone in their love story. Kanika says stop it Sumitra. Sumitra says I am just telling the truth and everything is infront of you. Tanisha says me and Ayaan we are a married couple so Faltu has come between us. Kanika says Ayaan married my daughter, so he can't do this. Sumitra says you only see how Ayaan is proving this again and again that he wants to run away from your relationship, you only think when did Ayaan give you the right of a wife? Tanisha sits down crying. Here, Faltu says please don't say that, Tanisha will be hurt and I can't repay her. Ayaan says what do you think? I did it intentionally? Love happened and Tanisha is my childhood bestie too and I feel bad for her too.
Ayaan asks why do you think I did this? Faltu says because all the evidence went against you. Ayaan says evidence? Faltu says Vishal and those girls they all said how you paid them and you combined with Kanika planned this all, at first I didn't believe it but they showed the message where from your account in theirs.
Faltu says I didn't want to believe this as I really trusted you and I couldn't digest it that you took my dream away from me. Ayaan says I didn't do it, I love you and I care for you, I will prove it to you that I didn't do it, I am hurt that you trusted everyone but me and you could have talked to me but you decided to trust the evidence instead. Ayaan says I am hurt and I will never forget this but I will bring the real culprit infront of you. Ayaan goes.
Sumitra says I think Faltu got some string evidence against the person and once Ayaan gets to know about it then that person will not be spared. Tanisha panics and says what if Ayaan gets to know we destroyed Faltu's career? Sumitra says what? You guys were behind that? Kanika and Tanisha get shocked. Janardhan and everyone are worried about what might be Faltu and Ayaan talking about. Janardhan says let me go and check. Sid says you stay here, I will go and check. Sid goes there to find Faltu alone.
Sid says where is Ayaan? Faltu says I don't know. Sid says you guys could have discussed all this at home, everyone is so worried for Ayaan. Faltu says for the last time, stop blaming Ayaan for my get up as Rocky, he was not involved in this. Sid says your love and concern can be seen. Faltu says he is my guru. Sid says what about your husband, yes, I saw the video I know about Ayaan filling your maang. Faltu is shocked and thinks how come everyone has seen that video. Sid thinks this is the best time to make Faltu so pumped up that she pursues her feelings for Ayaan.
Sid says Ayaan also loves you then why do you think he destroyed your dreams? He can never do this to you. Faltu feels guilty and asks Sid to leave. Sid goes and smirks thinking he created doubt in her mind about her feelings for Ayaan and now Tanisha will have to accept it. Sid comes home and tells everyone that Faltu had some strong evidence proving that Ayaan destroyed her career so she showed it to Ayaan and now he went to find proof to prove himself innocent.
Dadi and Janardhan says why will Ayaan destroy Faltu's career. Sid says how weird that Ayaan went to find evidence to make him look innocent in front of Tanisha but didn't bother to explain us things first. Kanika gets a call from accounts saying that he had to give the file to Ayaan as he threatened me to send me to jail. Kanika gets shocked.
Episode ends.
Precap – Ayaan confesses his feelings for Faltu in front of the family. Ayaan apologies to Tanisha for not being able to love her.
Click to read
Faltu 24th March 2023 Written Update: Rocky reveals to all the name of the actual culprit!