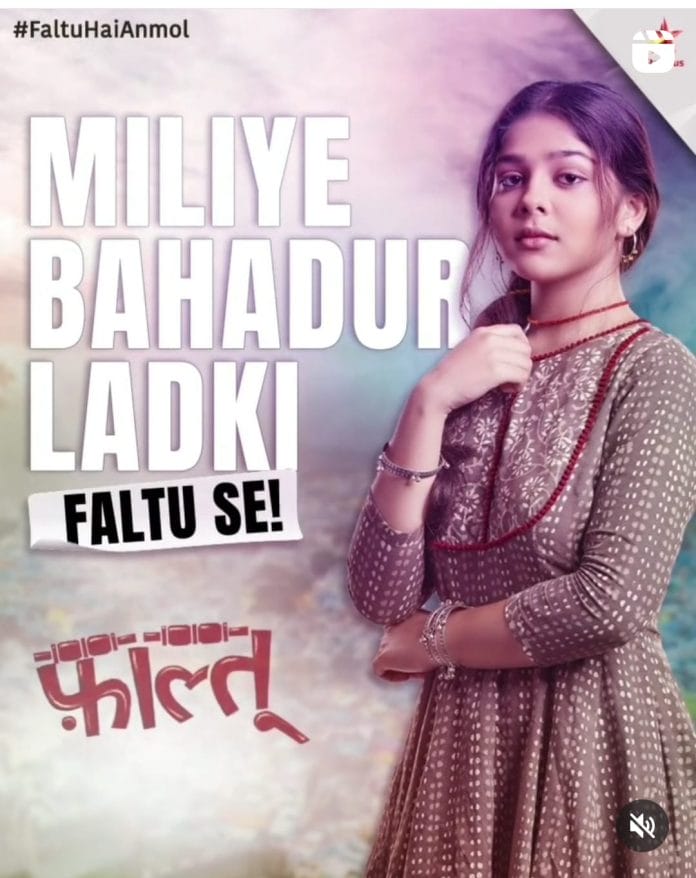 Faltu Upcoming Story, Spoilers, Latest Gossip, Future Story, Latest News and Upcoming Twist, on Justhowbiz.net
Episode starts with Ayaan and Faltu staring at one another. She applies mehendi on her hands while he keeps looking at her. At that time Janardan comes there and taunts Faltu. She sends the mehendi artist away and proclaims that she is done with it. She then prays to God in order to help her in getting Janardan's forgiveness. Meanwhile, Govind and Sumitra argues with one another regarding their dance performance. The latter blames her husband for ruining her steps, while he says that she is the one who is forgetting the choreography. Everyone laughs seeing their banter, while Ayesha also starts arguing with Kinsukh.
Here, Ayesha teases Kinsukh while he teases her back. She fakes her anger towards him and then both laughs at their banter. Meanwhile, all the guys gets together against the girls and starts blaming one another for the problems. Dadi laughs seeing the argument and tries to make them stop. Ayaan comes to the stage and stops his family from fighting with one another. He proclaims that everyone will perform their best, while the guys ask if he is prepared for his performance? As he is the one who should do the best.
Ayaan tells that Tanisha is scared due to folk dance, as she couldn't able to do it properly. Ayesha states that she can help her and ask if she will call the choreographer to teach her perfect dance steps? Ayaan denies her and tells that the best folk dancer is teaching Tanisha. He states that Faltu is there to help her, while the latter teaches the steps to Tanisha but she couldn't able to do it. She becomes tensed and worries about ruining their performance.
Elsewhere, Tanisha says that she wants to do the perfect dance and then sits being worried stating that she have done wrong by deciding to perform folk dance on her sangeet. She proclaims that she haven't practiced other dance and now she doesn't even being able to do the folk steps correctly.
Tanisha ask Faltu to help her. She insists the latter to wear a long veil and perform in her place, while the latter gets shocked. Tanisha tells that there will be so many guests and even news channels will cover their sangeet event. She requests Faltu to fulfill her demand, but the latter denies. She goes towards Tanisha and motivates her with confidence.
Ahead, Faltu advice Tanisha to look at Ayaan while performing and ask not to worry about anything else. She shows her confidence towards Tanisha while the latter shows her gratitude towards Faltu and also apologises for her rude behavior. Faltu then states that she always prays for Tanisha and Ayaan's good life. She then goes away from there and hides her pain.
Faltu's sister Lajwanti meets her lover and tells him that her husband left her. She ask him to elope along with her like Ayaan did with Faltu. He hesitates while she becomes emotional telling about her pain. Amar finally agrees and consoles Lajwanti. Whereas, Jamuna shares her concern with Charan and says that they can't spoil their daughters life for Faltu. She proclaims that they have to make a sacrifice but Lajwanti denies to bring Faltu back. Charan agrees to her and says that his daughter will come back only after fulfilling her dream.
Further, Ayaan gets mesmerised by Faltu and keeps staring at her. Suhanna teases him with Tanisha while the latter sits along with him. The sangeet event gets started and everyone performs their dance. Meanwhile, Tanisha shares her worry with Ayaan while he assures that everything will be fine. He keeps stealing his glances with Faltu while the latter also keeps staring at her.
Precap:- Ayaan tells Faltu to meet him early in the morning at 5 AM, without letting anyone know about it. Whereas, Sumitra hears their conversation and records it. She then notify Siddharth about it while he smirks and proclaims to expose the truth out. He declares that Faltu will herself tell the truth to everyone and he will do it by himself.
Click to read
Faltu 4th December 2022 Written Update: Ayaan and Tanisha's marriage preparation begins