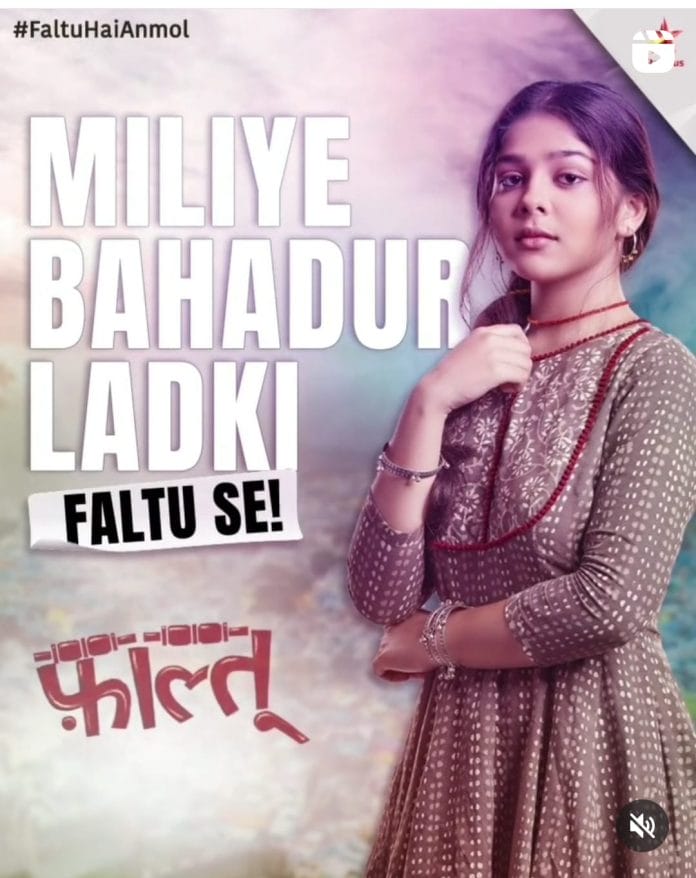 Faltu Upcoming Story, Spoilers, Latest Gossip, Future Story, Latest News and Upcoming Twist, on Justhowbiz.net
Episode starts with Kanika performing in Ayaan and Tanisha's sangeet ceremony. Everyone enjoys the performance and claps for her. Suhanna praises the latter and then makes an announcement about the performance of Janardan and Savita. Ayaan and other family members cheers for them while they shakes their legs on the stage. Meanwhile, Ayaan and Faltu keeps stealing glances from one another. Whereas, other family members joins on the stage and starts performing their dance. All the guests starts cheering while Govind steps on Sumitra's leg mistakenly and the latter gets furious at him.
Here, Sumitra lashes out at her husband and then goes inside the house being angry. Whereas, Kinsukh and Ayesha announces about the sizzling performance of Suhanna. The latter dances on the stage and everyone appreciates her performance. She gets complimented by the guests as well as the family members. Meanwhile, she announces about Ayaan and Tanisha's dance.
Ayaan and Tanisha gets on the stage while Faltu keeps staring at them. They starts their performance and shakes their legs together. They synchronizes well while everyone appreciates them. They sets the stage on fire, while Faltu gets lost in Ayaan. He also sees Faltu and stops his performance. Siddharth notices the stares in between Ayaan and Faltu. He gets suspicious and decides to find about the matter..
Elsewhere, Ayaan realises his situation and continues his dance with Tanisha. She falls on his arms while he holds her but looking at Faltu. She compliments him to be romantic, while he fakes his smile and ends his performance. Whereas, Siddharth confronts Faltu and tries to find about her feelings for Ayaan. He notices her looking at him being lost and starts fake praising his brother.
Faltu agrees to Siddharth's words as he talks good about Ayaan. She notify him about how Ayaan helped her in Ittarpur and also hided about her prank from her uncle and aunty in order to save her from the punishment. She starts praising Ayaan while Siddharth notices the changes in her behavior towards his brother.
Ahead, Siddharth tries to make Faltu confess the truth but the latter understands his intentions and avoids the topic. She declares that she is there to focus on ber goal and not to marry. She goes away while Sid decides to create love triangle in between them. Meanwhile, he meets his mother and gives her a task. He asl her to keep an eye on Ayaan and Faltu.
Sumitra sees Ayaan talking to Faltu secretly and spies on them. She hides and tries to hear their conversation. Ayaan tells Faltu that she doesn't need to work as she is their guest and not servant while she says that he have helped her a lot and it's a way of her to return his favor. Meanwhile, Ayaan ask Faltu to wake up early and meet him outside the house, while she gets confused and ask about the matter. He gets called by Janardan and goes away while Sumitra records it.
Further, Sumitra shows the video to Sid but he gets disappointed as there wasn't any audio. Sumitra ask him to focus on Ayaan and Faltu's conversation and says that it's looking like they knows one another from a long time. Sid determines to make Faltu confess the truth. Whereas, the latter wakes up and tries to leave the house. Rijula ask her to be careful and then thinks that why Ayaan is going against Janardan to help Faltu. She questions about his feelings for Faltu and gets into thinking.
Precap:- Ayaan gets restless as Faltu doesn't come on time. Whereas, the latter tries to escape from Mittals house without getting caught. She starts descending the pipe lines while Sumitra sees the shadow and questions that who is there? Faltu and Ayaan both gets shocked while the latter gets freezed on her position.
Click to read
Faltu 5th December 2022 Written Update: Charan denies Jamuna's request