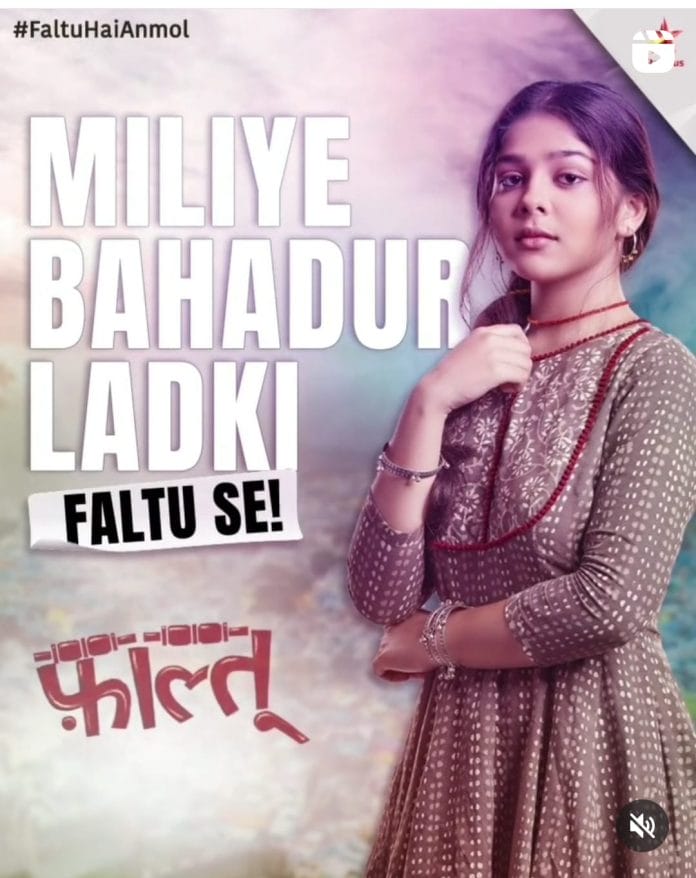 Faltu Upcoming Story, Spoilers, Latest Gossip, Future Story, Latest News and Upcoming Twist, on Justhowbiz.net

Episode starts with Ayaan waiting for Faltu early in the morning. He keeps checking the time and gets anxious as she doesn't come out of the house. Whereas, the latter tries to escape from Mittals house without letting anyone know, as instructed by Ayaan. She goes towards the ladder but gets shocked seeing Dadi along with Kumkum and Savita. She hears their conversation as they talks to Dadi. Savita and Kumkum shows their concern towards Dadi and says that she always makes them worried by her actions. They sees her grinding the haldi with her hand as per the tradition.
Here, Kumkum ask Dadi that why is she troubling herself by grinding the haldi? She proclaims that the maids also would have done the same. She ask Dadi to just order the maids, but the latter declares that she wants to do it on her own as she is allergic to cocoa powder.
Dadi recalls the past of Ayaan and says that how fast the time flies. She recalls thag she always wanted to attend Ayaan's wedding and the time has finally come. She becomes emotional while Savita agrees to Dadi. She also gets teary eyes and recalls her moment where she decided to take a decision. Kumkum tries to cheer them up while Savita replies that she won't understand.
Elsewhere, Savita gets flashes of the time when Janardan helped her to raise Ayaan. She experiences the moments and starts talking about it, while Dadi stops her and diverts the topic in order to protect the secret of Ayaan. Whereas, Faltu tries to escape from there but gets into trouble.
Faltu decides to go through the pipe and encourages herself. She starts climbing the pipe while at that time Sumitra wakes up from her dream. She gets shocked seeing the shadow of Faltu and misinterpret her to be a ghost. She shouts for help while Faltu rushes away from there.
Ahead, Ayaan helps Faltu to get down the pipe and scolds her for being late. She takes a stand for herself and says that after so much of difficulty she comes there. He ask her to start her practice and tes her to run around the track for sometimes. Faltu gets tensed and tries to avoid the practice but his words encourages her.
Ayaan runs along with Faltu and they roams around Mumbai. Faltu gets mesmerized seeing the beach and they halt at that place. She enjoys the view while he motivates her to fulfill her dreams. Meanwhile, some boys comes there and questions Ayaan about Faltu. He replies that she is his friend and proclaims that she play better cricket them them.
Further, Faltu reminds Ayaan about his engagement and says that they have to reach his house in order to avoid any trouble, but he assures her that everything will be fine. Faltu starts playing and everyone gets impressed by her performance. Meanwhile, Ayaan helps the poor kids with money while Faltu gets impressed by him. Whereas, Rijula and Alok gets worried as Faltu and Ayaan doesn't returns back to the house.
Precap:- Faltu gets shocked learning about the cricket match. She questions Ayaan that where she have to play? To which he replies that she have to play to grab the position in Indian women's cricket team. He proclaims that only 16 girls will get selected in between 200 girls and ask her to give her best. Whereas, she ask him to go back to the house in order to complete his rituals, whereas she proclaims that she will surely get the position in the team and gives a promise to Ayaan.
Click to read
Faltu 6th December 2022 Written Update: Siddharth tries to provoke Faltu