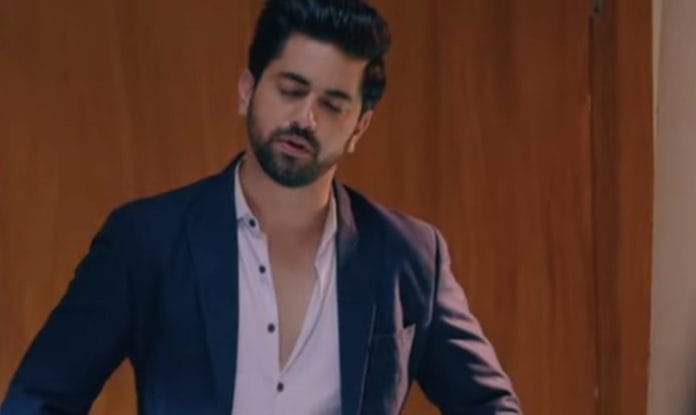 Fanaa Ishq Mein Marjawan Spoilers, Upcoming Story, Latest Gossip , Future Story, Latest News and Upcoming Twist on justshowbiz.net

Voot's popular show Fanaa Ishq Mein Marjawan is gearing up for more drama with Agastya outsmarting Meera and saving Thakur.
Previously, it was seen that Meera asked Vicky to take Agastya and Pakhi to the college where Thakur would go for the puja. Meera threatened Agastya to kill Tara and Pakhi if he fails. After reaching college, Vicky handed a gun to Agastya to kill Thakur. He distracted people so that Pakhi and Agastya could enter the college with the gun.
Agastya and Pakhi found Thakur performing God's veneration. Agastya shot Thakur in the chest. Meera watched this live and celebrated her victory. Thakur got hospitalized. Thakur shocked Pratap by appearing fit and fine in front of him. Agastya and Pakhi revealed how they recorded Pratap's confession of his intention, how they sent that recording and a letter to Thakur through Yug and how Thakur faked his death. 
In today's episode, it will be seen that Agastya will make Pratap call Meera and ask her to reach a location to collect the money. He will get Parap arrested. After Meera leaves, Agastya will get into the house and will hit Meera's goons. He will tell the family about what happened.
He will tell them what his plan to get the bomb remote from Meera is and will seek their help for that. The family will shout. Vicky will come to check on them. Agastya will get his hands and legs tied and will take his place. On the other hand, Meera will wait for Pratap.
She will think that Pratap deceived her when he didn't show up. After Meera returns home, Agastya will trick her and will take the remote from her. He will make her believe that he dropped a tracking device in Pratap's pocket and send her outside to track him. Agastya will try to defuse the bomb. 
Will Agastya be successful in saving Tara?
Stay tuned to this space for the latest updates on your favorite TV shows.