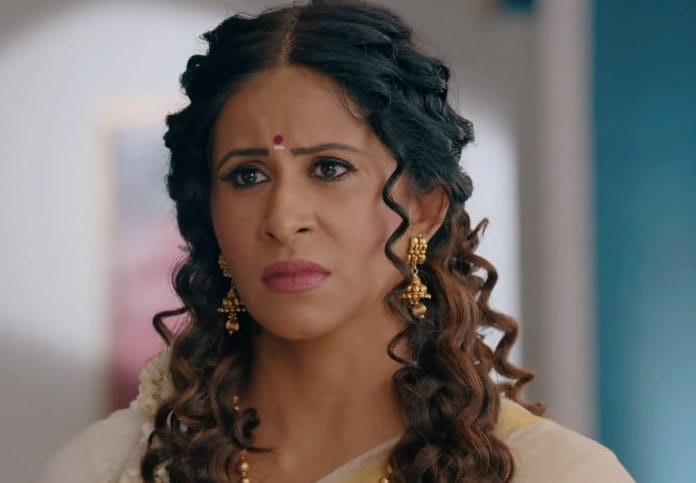 Fanaa Ishq Mein Marjawan Spoilers, Upcoming Story, Latest Gossip , Future Story, Latest News and Upcoming Twist on justshowbiz.net

Voot's popular show Fanaa Ishq Mein Marjawan is gearing up for more drama with Meera planting an explosive chip in Tara's body. 
Previously, it was seen that Meera learned that Pakhi and Agastya were going to the police station through Agastya's lookalike who was keeping an eye on Agastya and Pakhi. Meera phoned Pakhi and threatened to harm Tara if they informed the police. Agastya and Pakhi returned home.
Agastya told the family that they had pretended to go to the police station to force Meera to call from her phone to trace her location. Just then, Naveli said that they had found Meera's location. Agastya and Pakhi fooled Agastya's lookalike by making Mohit and Naveli sit on the puja dressing up like them while they went out through the back door.
They reached Meera's location. They outsmarted Meera and rescued Tara and Yug Later, Agastya decided to send Pakhi and Tara to Singapore to protect them from Meera. Meanwhile, Meera met the mystery man and asked him to give her a last chance to execute her final trick. 
In today's episode, it will be seen that Pakhi and Tara will be ready to move to Singapore. Just then, Meera will shock everyone by arriving there. She will reveal that she planted a chip which will explode when she presses its button on the remote.
She asked Agastya and Pakhi to kill Subut Thakur, who was Agastya's mentor and also a well-known face in the technology world. Agastya and Pakhi will refuse. Meera will ask them to choose between Tara and Subut and will give them three days for that. 
What will Pakhi and Agastya do? Will they accept to murder Subut?
Stay tuned to this space for the latest updates on your favorite TV shows.